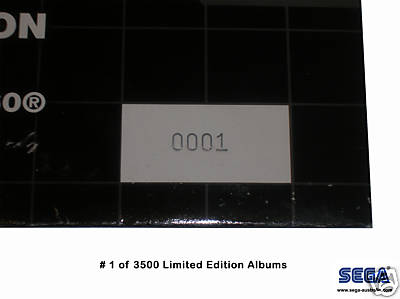 Resize Image: Half ◊ Normal ◊ Large ◊ Larger
Image of the Day - August 21, 2010
Each copy of SEGA Mega Drive Ultimate Collection Soundtrack was individually numbered. To promote the release of the soundtrack, Sega of Australia sold record #0001 out of 3,500 on eBay. This close up photograph, displayed in the auction, clearly displays the lower right front corner as proof that this was the first record in the numbered series.
1 Comments ◊ More Images of the Day
Details
Image Source

Text Link BBCode

Image Link BBCode

Tags

This item has no tags.