This image has been resized to fit most screens. Use the "Normal" Resize Image control to view the image at full size.
Resize Image: Half ◊ Normal ◊ Large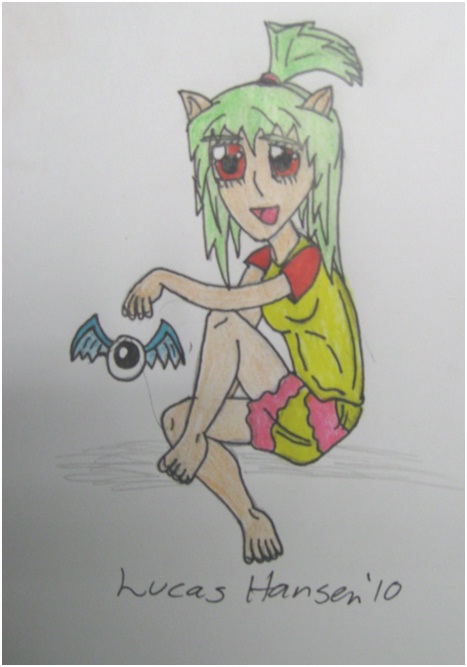 Resize Image: Half ◊ Normal ◊ Large
Posted by Lucas
Another new drawing of Autumn only this time she is much younger. Rather than having her in some action pose like I usually do I went with more of a relaxing look for this drawing. She still has a lot of hair to grow before it gets to the length we've all seen.

Notice this time she's with a Wing-eye not an Owlbear. Why? Because the wing-eye is a weaker version of the Owlbear so I basically thought of it being a younger version of the same creature for this drawing.

Hope you enjoy it.

7 Comments ◊ View More From Lucas
Details