This image has been resized to fit most screens. Use the "Normal" Resize Image control to view the image at full size.
Resize Image: Half ◊ Normal ◊ Large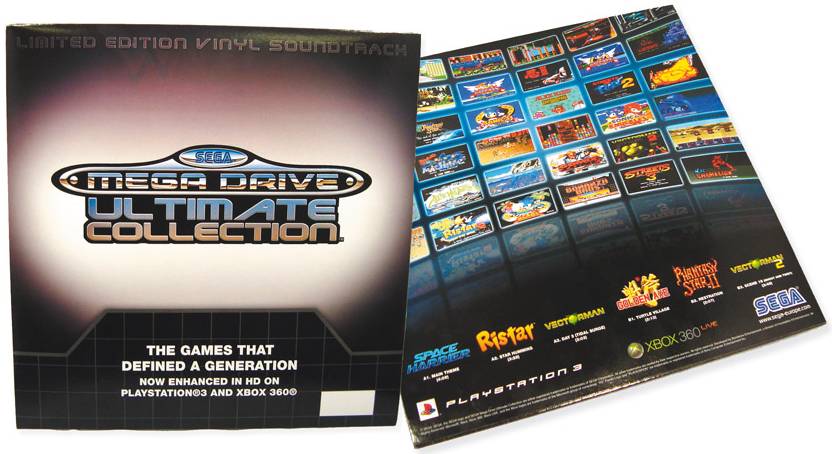 Resize Image: Half ◊ Normal ◊ Large
Image of the Day - August 20, 2010
SEGA Mega Drive Ultimate Collection Soundtrack was produced for Sega by another company, Key Production. This view of the record sleeve from Key Production's web site provides a good look at both the front and rear of the packaging. Unlike the released records, the pictured sleeve is not numbered. The rear of the sleeve uses artwork from the Sonic's Ultimate Genesis Collection cover, which includes screens of games not represented on the soundtrack. Phantasy Star IV is on there twice.
3 Comments ◊ More Images of the Day
Details
Image Source

Text Link BBCode

Image Link BBCode

Tags