This image has been resized to fit most screens. Use the "Normal" Resize Image control to view the image at full size.
Resize Image: Half ◊ Normal ◊ Large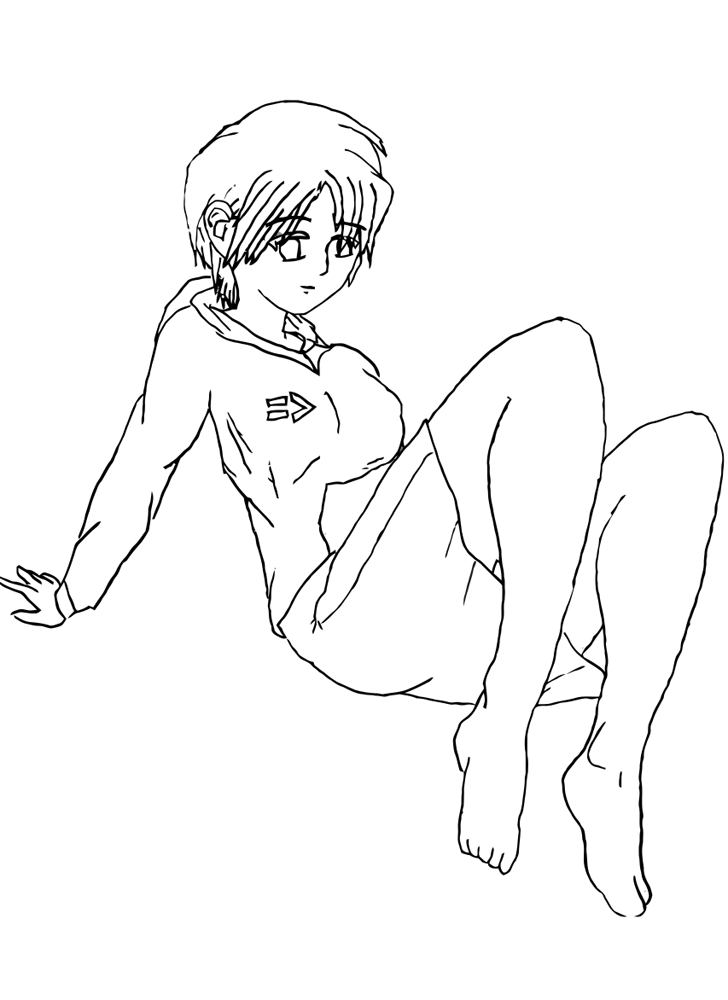 Resize Image: Half ◊ Normal ◊ Large
Posted by Atlinsmere
Simply put, here's my latest drawing. Once again it is a base drawing from "The Monster Book Of More Manga" this time from "Magical Girl" pages 40 - 45.

I liked her design so much that I popped on my A-Row logo on her sweater and gave her a name. Thus I present to you Ami Lee Laruna. Special thanks goes to D for helping me pick out a name that suit her.

[edit 1]There are a few mistakes that I'll fix up later when I decide to colour it.

[edit 2] Yes, it is a girl. This is perhaps my third girl I ever drew successfully. What sucks is that one of my girls I drew was originally a MAN! >.> Also, thanks to Lyla for reference on creating a female eye. Without that, I wouldn't be able to have finished this. I ended up transforming my male eye into a female eye through this process.
10 Comments ◊ View More From Atlinsmere
Details
Text Link BBCode

Image Link BBCode

Tags