This image has been resized to fit most screens. Use the "Normal" Resize Image control to view the image at full size.
Resize Image: Half ◊ Normal ◊ Large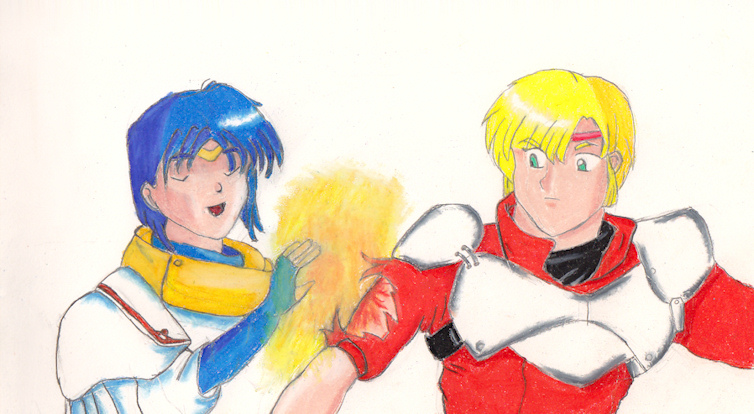 Resize Image: Half ◊ Normal ◊ Large
Posted by Xander
I always got a laugh out of Kyra teasing Chaz while she was tagging along, saying he was like a baby brother and so forth. I needed one last thing to do so I decided to draw this up.

While it may be a little rough and not my best piece, it did provide a few lessons on drawing people at angles. My hands seem to be getting a little better too, though I still have a lot to learn. The magic effect is pretty rough especially but at least it helps cover the areas I was having a hard time drawing in correctly.



Anyway, this will be my last piece for a while. I've been doing too much too quickly with little real practice and it shows, even if I have only been at this for 3 weeks. I'm going to go back to some tutorials and try and improve. Plus I need time to come up with some ideas.



As always, critique is most welcome so feel free to leave what you can offer.
15 Comments ◊ View More From Xander
Details
Related Products

Text Link BBCode

Image Link BBCode

Tags