This image has been resized to fit most screens. Use the "Normal" Resize Image control to view the image at full size.
Resize Image: Half ◊ Normal ◊ Large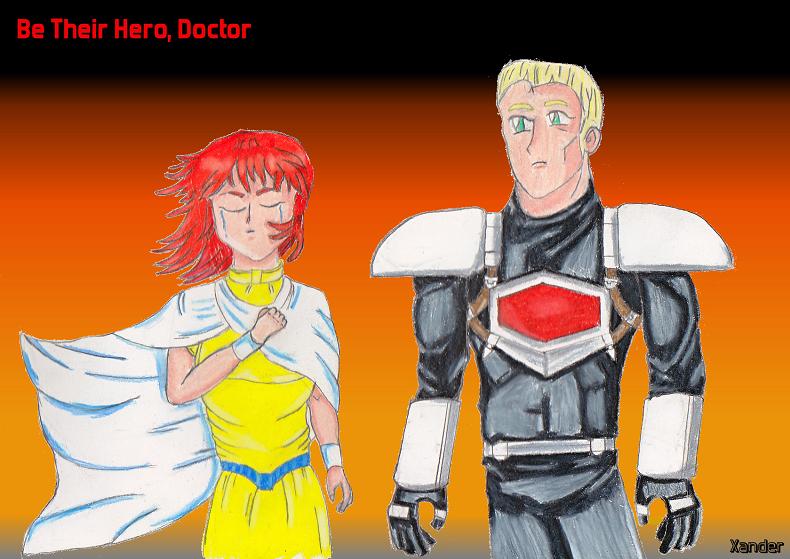 Resize Image: Half ◊ Normal ◊ Large
Posted by Xander
As some of you may have heard earlier I was planning to do a tribute piece for Tanith's fic featuring Rudo and Amy inspired by the same fic. After hitting a snag or two I finally managed to finish drawing Rudo as best I could and get the picture finished.

This is taken from the scene when Rudo finds out Amy has let her family believe she is dead and urges her to say goodbye to them one last time before they leave for Dezolis, rather than having them remember her as a traitor.

As for the art itself, I used very little reference material this time, working mostly with the compendium image of Rudo, but with a few changes of my own. It shows.

9 Comments ◊ View More From Xander
Details
Related Products

Text Link BBCode

Image Link BBCode

Tags