This image has been resized to fit most screens. Use the "Normal" Resize Image control to view the image at full size.
Resize Image: Half ◊ Normal ◊ Large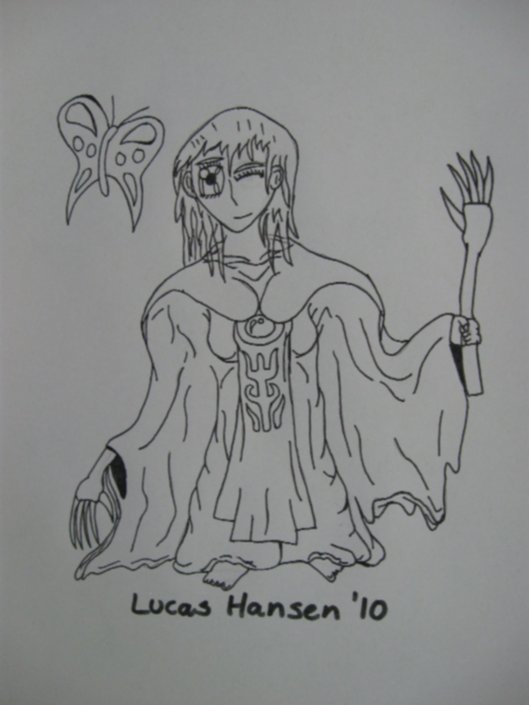 Resize Image: Half ◊ Normal ◊ Large
Posted by Lucas
This drawing is pretty much hot off the press. It's some more art of Elisa, Autumn's best friend. Unlike Autumn Elisa is much quieter and nowhere near as out going as Autumn is. Unfortunately for Elisa she is like a magnet for evil creatures.

I did this drawing to look at a lighter side of what she has to put up with. Basically it's her cosplaying as a Gi-Le-Farg monster from PSIV. This probably won't ever happen in my story it's just something I thought she'd look cool dressed up as. Once again I associated her with butterflies because I believe they portray her personality. Hope you enjoy this one too. I enjoyed drawing it.
4 Comments ◊ View More From Lucas
Details
Text Link BBCode

Image Link BBCode

Tags