This image has been resized to fit most screens. Use the "Normal" Resize Image control to view the image at full size.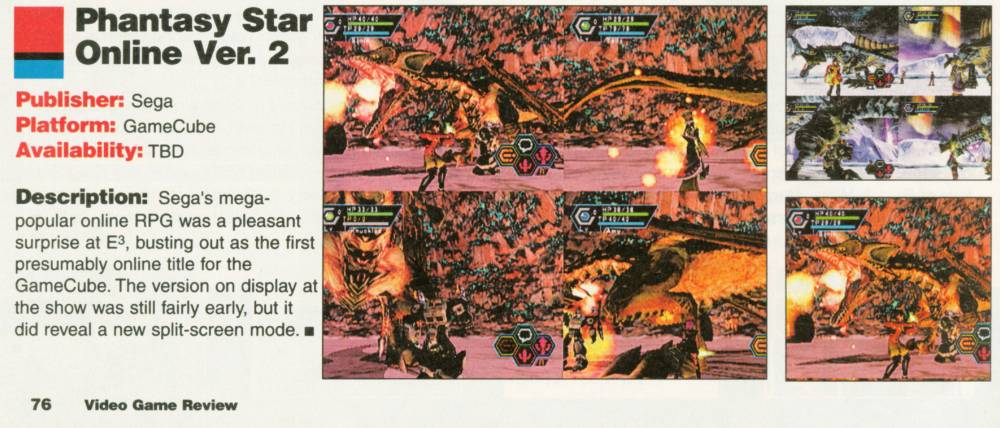 Resize Image: Half ◊ Normal ◊ Large
Image of the Day - July 30, 2010
This short preview of Phantasy Star Online for GameCube provides a better look at the split screen feature mentioned earlier in the same issue of Video Game Review . The largest screen shot here is a bigger version of the same also mentioned in the earlier preview. Part of it is even included twice here, leading one to wonder if the magazine really had nothing else related to the game that they could have published.
2 Comments ◊ More Images of the Day
Details
Image Source

Text Link BBCode

Image Link BBCode

Tags

This item has no tags.