Resize Image: Half ◊ Normal ◊ Large ◊ Larger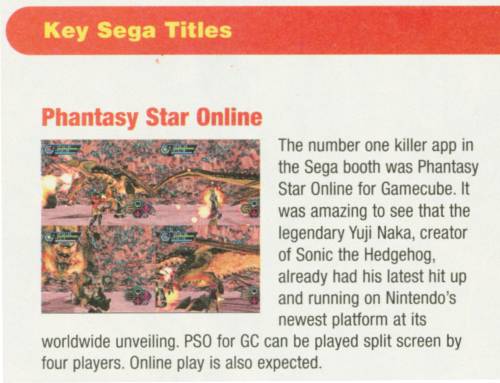 Resize Image: Half ◊ Normal ◊ Large ◊ Larger
Image of the Day - August 11, 2010
This short preview of the GameCube release for Phantasy Star Online describes some details revealed at 2001's E3 expo. The screen shot, while small, gave interested gamers a glimpse at the split screen feature used for offline multiplayer in this title. The writers appear to have been quite impressed by the game.
0 Comments ◊ More Images of the Day
Details
Image Source

Text Link BBCode

Image Link BBCode

Tags

This item has no tags.