Resize Image: Half ◊ Normal ◊ Large ◊ Larger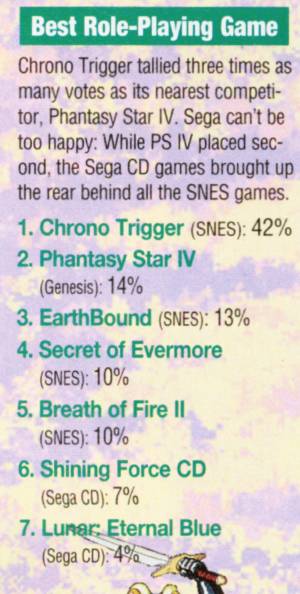 Resize Image: Half ◊ Normal ◊ Large ◊ Larger
Image of the Day - August 08, 2010
In GamePro #83, the magazine presented the results of their 1995 Reader's Choice Awards. Phantasy Star IV took second place in the Best Role-Playing Game category. While it garnered a mere 14% of the votes, thanks largely to the overwhelming lead of Chrono Trigger, at least that was enough to overcome several other notable RPGs from that year.
6 Comments ◊ More Images of the Day
Details
Image Source

Text Link BBCode

Image Link BBCode

Tags

This item has no tags.