This image has been resized to fit most screens. Use the "Normal" Resize Image control to view the image at full size.
Resize Image: Half ◊ Normal ◊ Large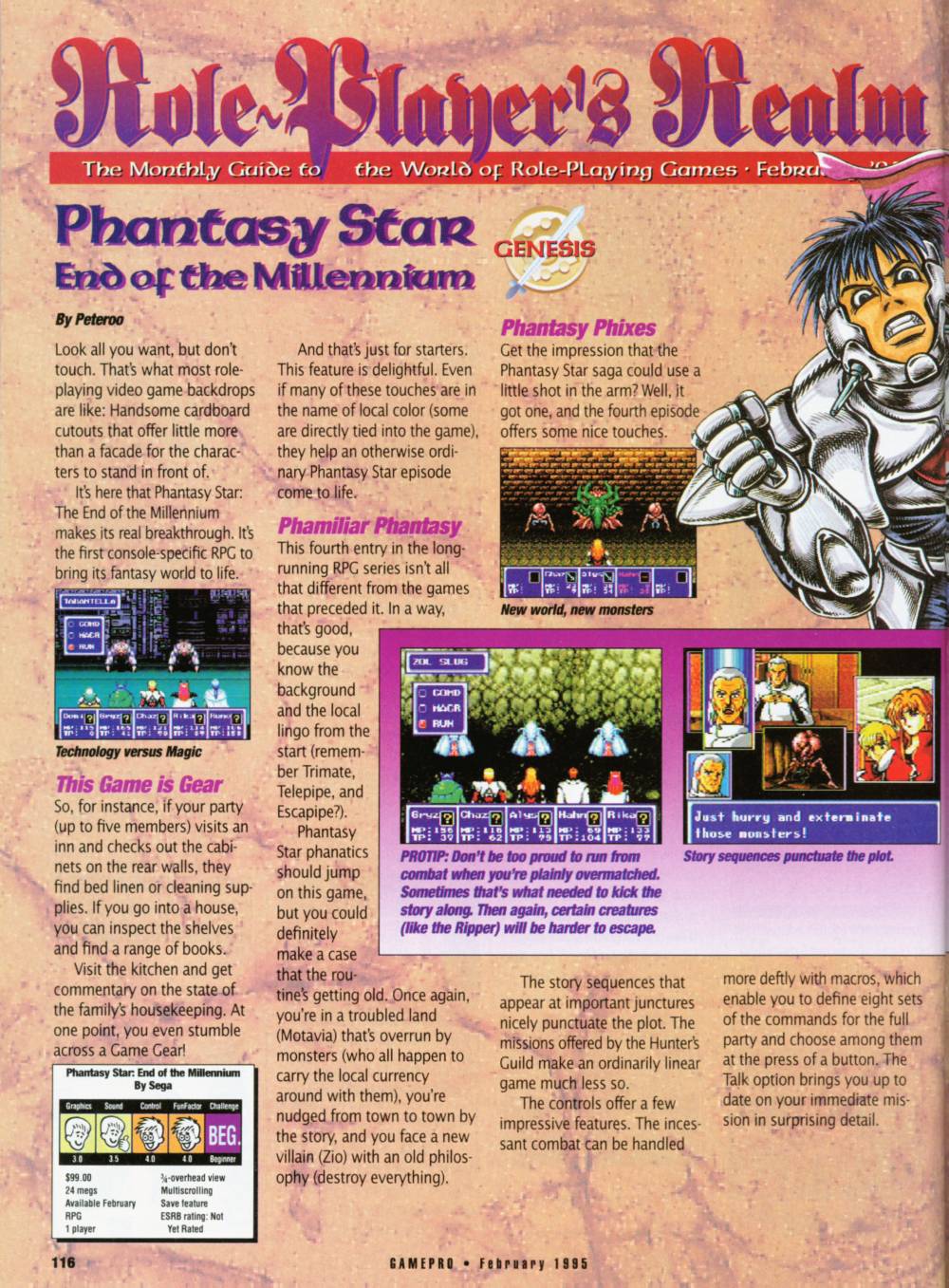 Resize Image: Half ◊ Normal ◊ Large
Image of the Day - August 04, 2010
The first page of a Phantasy Star IV review in GamePro #67 provides an interesting contrast in the writer's opinion of the game. The innovations brought to the game play are praised, while the presence of some common themes carried over from earlier installments of the series is criticized. The magazine's original rendition of Wren assigns an unusual amount of emotion to the android, giving him the appearance of great anger.
11 Comments ◊ More Images of the Day
Details