This image has been resized to fit most screens. Use the "Normal" Resize Image control to view the image at full size.
Resize Image: Half ◊ Normal ◊ Large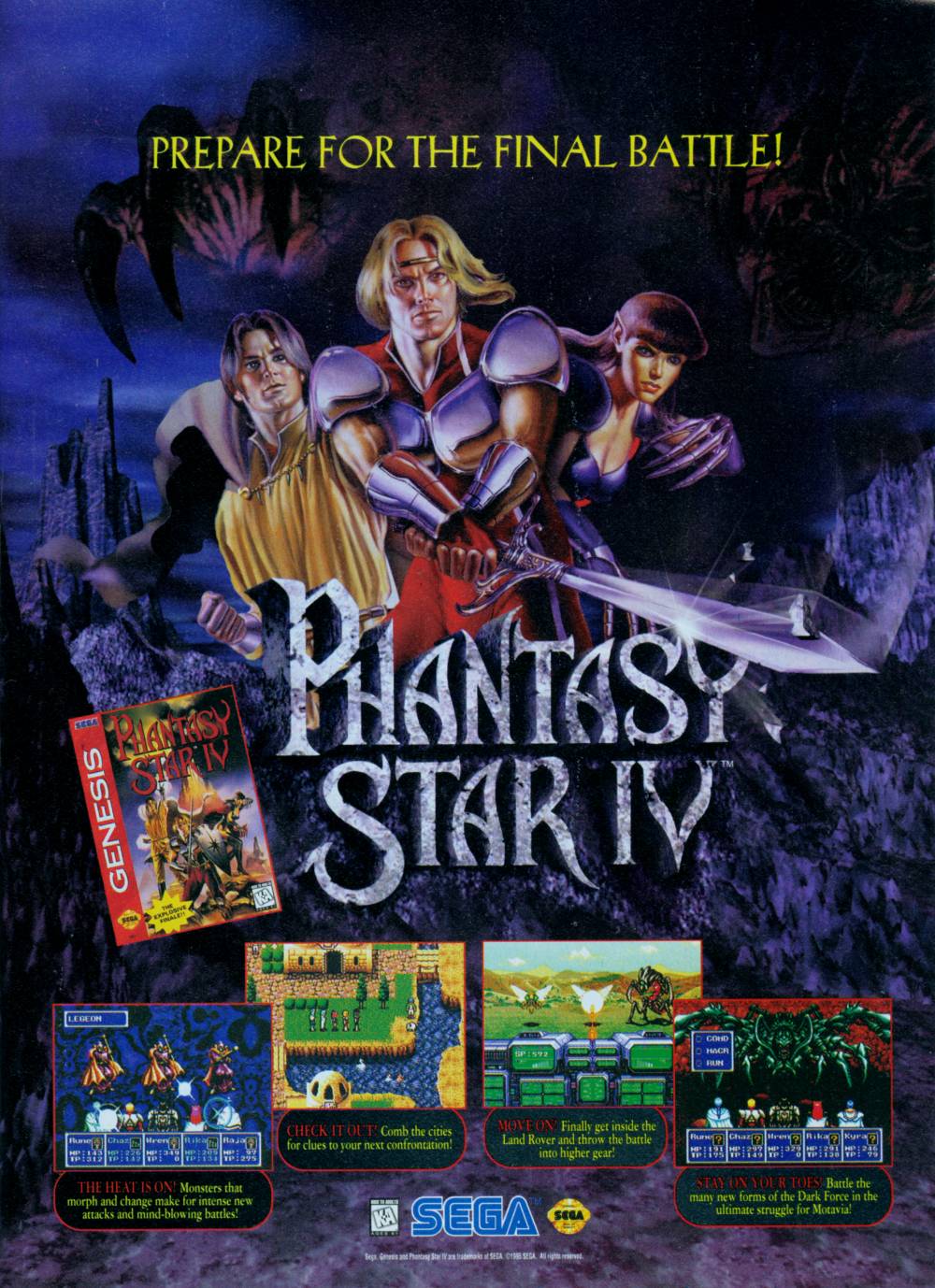 Resize Image: Half ◊ Normal ◊ Large
Image of the Day - July 21, 2010
This advertisement for Phantasy Star IV ran as a full page in several North American gaming magazines in early 1995. Like the North American game box, which is also shown in the advertisement, the page features artwork by famous fantasy artist Boris Vallejo. While similar to the box art, it is also different in several respects. Chaz's presentation is the most notable difference. The screen shots at the bottom of the page display several features of the game, including vehicle combat. Also of interest is the inclusion of Dark Force in the screen shots and upper right background of the page. This ad makes certain players would not be surprised by his appearance in Phantasy Star IV, unlike those in Phantasy Star or Phantasy Star II.
3 Comments ◊ More Images of the Day
Details