This image has been resized to fit most screens. Use the "Normal" Resize Image control to view the image at full size.
Resize Image: Half ◊ Normal ◊ Large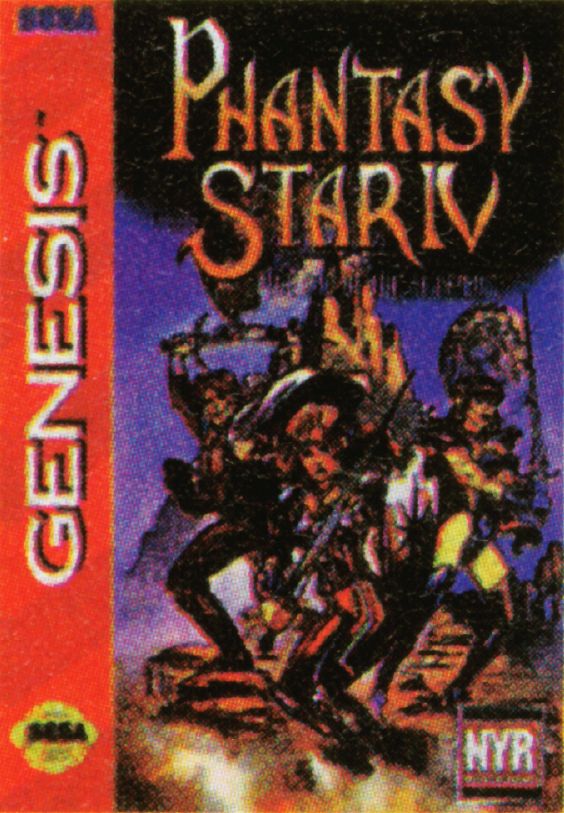 Resize Image: Half ◊ Normal ◊ Large
Image of the Day - January 03, 2011
Many games go through developmental changes to their gameplay, music, code, and graphics before release. The marketing of a game is subject to just as many changes, sometimes. However, fans do not often get a chance to see unreleased versions of game box designs. A few store advertisements from 1990s gaming magazines have revealed that opportunity in the form of this scan. Unfortunately, the alternate cover shown here has been found printed only at a small size; most details are unclear even when magnified.

This Phantasy Star IV cover art, while similar in composition to Boris Vallejo's final painted cover, differs in many ways. The game is clearly titled "Phantasy Star IV" and subtitled "The end of the millennium." This combination of title and subtitle was never used on a released cover. Rune and Rika also carry swords, instead of wielding their customary magic and claws. The central figure is difficult to make out, but appears to have a much more feminine shape, suggesting Alys may have been featured instead of Chaz.
3 Comments ◊ More Images of the Day
Details