Resize Image: Half ◊ Normal ◊ Large ◊ Larger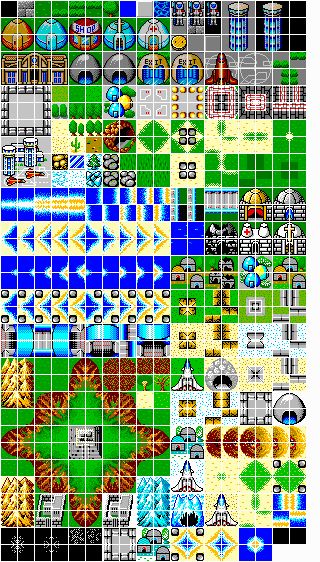 Resize Image: Half ◊ Normal ◊ Large ◊ Larger
Image of the Day - August 17, 2010
A complete set of tiles used in the overworld and town maps of Phantasy Star is presented in this sprite sheet. The sheet was assembled and submitted to the site in 1999 by a fan named Rafael, the Esper. Rafael did a great job in positioning the tiles on this sheet. One can easily see how many of them are intended to fit together, all while pointing out the separations of the tiles.
3 Comments ◊ More Images of the Day
Details
Image Source

Text Link BBCode

Image Link BBCode

Tags

This item has no tags.