This image has been resized to fit most screens. Use the "Normal" Resize Image control to view the image at full size.
Resize Image: Half ◊ Normal ◊ Large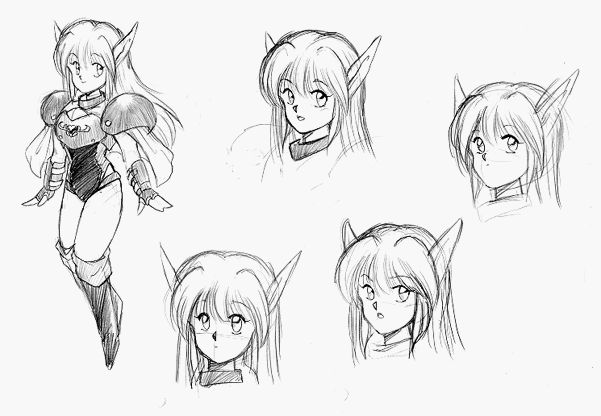 Resize Image: Half ◊ Normal ◊ Large
Image of the Day - July 10, 2009
This third and final group of sketches rounds out the set of Rika's early designs during the time she was called Nei. As with the other expression sets, the uplifting and wonder filled outlook on life Rika is known for shines through. The full body sketch, while a little on the super deformed side, shows off an early armor design. The basics are similar to her final look, but almost every aspect is changed in some way. "Nei" sports shorter boots, altered bracers, bigger shoulder guards, and even a different chest piece.
4 Comments ◊ More Images of the Day
Details
Image Source

Related Products

Text Link BBCode

Image Link BBCode

Tags