This image has been resized to fit most screens. Use the "Normal" Resize Image control to view the image at full size.
Resize Image: Half ◊ Normal ◊ Large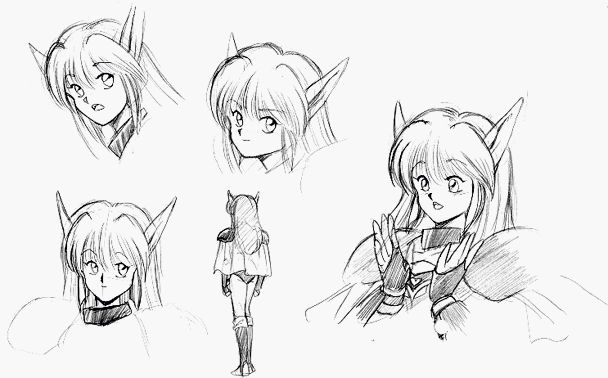 Resize Image: Half ◊ Normal ◊ Large
Image of the Day - July 09, 2009
This is another look at Rika in her early development stages, during the time she was called Nei by the game staff. She is not very different from the final character. These expressions show that same sense of wonder and surprise that made Rika such an unique character in the game. It is hard to imagine the game without Rika. I am glad Yoshida stuck with the character and made the minor changes needed to get the rest of the staff to accept her.
7 Comments ◊ More Images of the Day
Details
Image Source

Related Products

Text Link BBCode

Image Link BBCode

Tags