This image has been resized to fit most screens. Use the "Normal" Resize Image control to view the image at full size.
Resize Image: Half ◊ Normal ◊ Large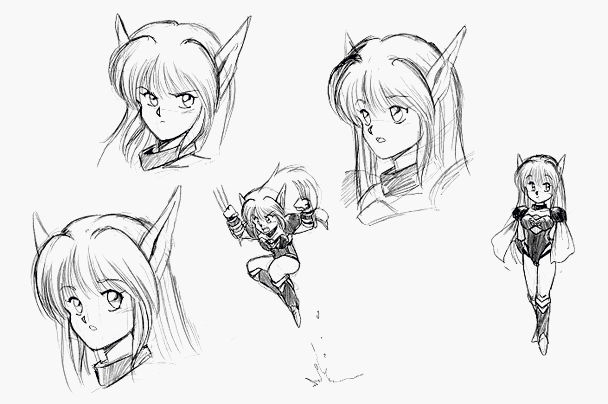 Resize Image: Half ◊ Normal ◊ Large
Image of the Day - June 26, 2009
Most fans of Phantasy Star IV will look at this image and immediately think of it as Rika. However, in the very early designs of the character like these, she had a different name: Nei. As EGM reported in 1992, Rika was originally given the same name as the Phantasy Star II heroine. Notice that her ears are a single color, lacking the black ends usually seen on Rika.

There was a lot of opposition on the game staff to the use of the character as Nei, but Tohoru Yoshida persevered. With a name change and coloring the tips of her ears, Rika was finally accepted.
6 Comments ◊ More Images of the Day
Details
Image Source

Related Products

Text Link BBCode

Image Link BBCode

Tags