This image has been resized to fit most screens. Use the "Normal" Resize Image control to view the image at full size.
Resize Image: Half ◊ Normal ◊ Large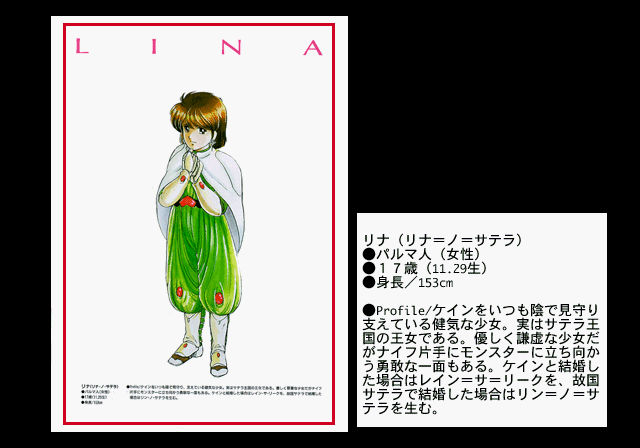 Resize Image: Half ◊ Normal ◊ Large
Image of the Day - June 22, 2009
Most of the profiles from Phantasy Star Collection give characters strange name romanizations that are never seen anywhere else (excluding reprints in the Phantasy Star Collection (Saturn) art gallery, where this image is located). As far as these names go, Lina is one of the closest to the English character's name. This pose, with her hands clasped under her chin, highlights Lena's optimism and youth. Her small frame hides an unexpected power however - she was able to make it all the way from Landen to Shousoran alone, a feat even Rhys could not accomplish.
2 Comments ◊ More Images of the Day
Details
Image Source

Related Products

Text Link BBCode

Image Link BBCode

Tags