This image has been resized to fit most screens. Use the "Normal" Resize Image control to view the image at full size.
Resize Image: Half ◊ Normal ◊ Large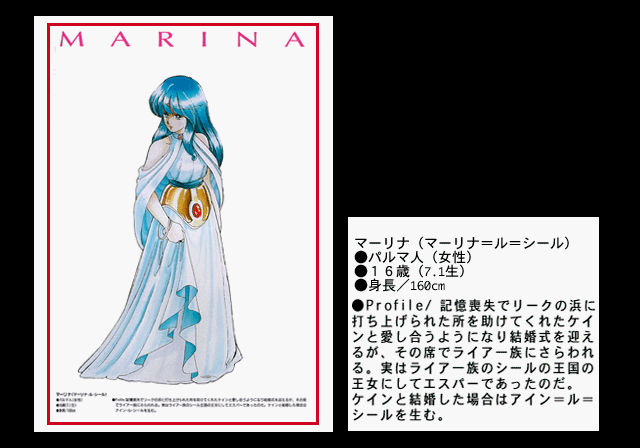 Resize Image: Half ◊ Normal ◊ Large
Image of the Day - June 21, 2009
The last of the Phantasy Star III character profiles found in the Phantasy Star Collection (Saturn) art galleries features "Marina," better known as Maia. Of course, this name is sometimes given as "Marlena" instead. Whatever you want to call her, I always wished she had a bigger role in the game. Not that serving as the major goal of Rhys' quest is an unimportant role, but a major love interest should have more than five lines. I was never really sure if she regained her memories.

This profile, including her basic stats like height and age, is reprinted from Phantasy Star Collection.
7 Comments ◊ More Images of the Day
Details
Image Source

Related Products

Text Link BBCode

Image Link BBCode

Tags