This image has been resized to fit most screens. Use the "Normal" Resize Image control to view the image at full size.
Resize Image: Half ◊ Normal ◊ Large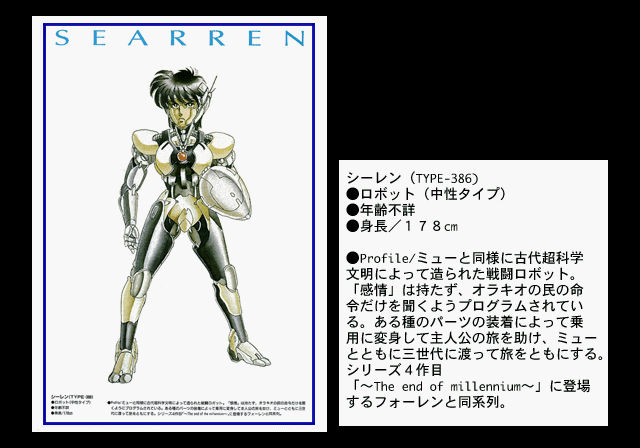 Resize Image: Half ◊ Normal ◊ Large
Image of the Day - June 19, 2009
The versatile cyborg from Phantasy Star III looks a lot different in the artwork based on the game than in the game itself. In game, he was mostly black or gray, but the artwork often uses different colorations as seen here. This profile from Phantasy Star Collection, reprinted in the Phantasy Star Collection (Saturn) art gallery, shows that well. Also notice the large covering on his left hand; unlike his successor in Phantasy Star IV, the Type-386 Wren integrates his weapons and shields directly into his body, similar to the other Wren's skill addons.
6 Comments ◊ More Images of the Day
Details
Image Source

Related Products

Text Link BBCode

Image Link BBCode

Tags