This image has been resized to fit most screens. Use the "Normal" Resize Image control to view the image at full size.
Resize Image: Half ◊ Normal ◊ Large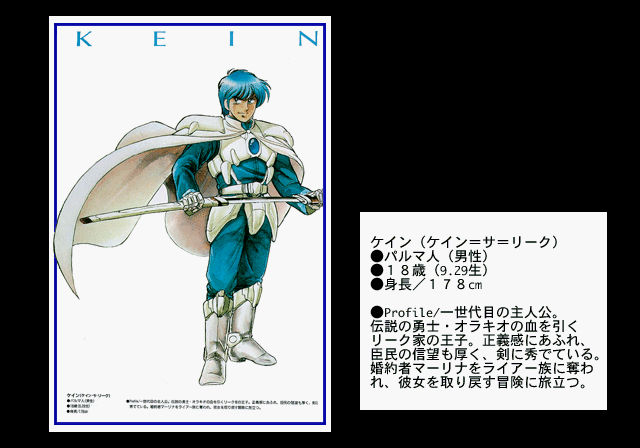 Resize Image: Half ◊ Normal ◊ Large
Image of the Day - June 12, 2009
This profile of Rhys is reprinted in the Phantasy Star Collection (Saturn) art gallery. Some of Rhys' vital stats are provided below the artwork, but since text that small cannot be read on a TV screen, the text was provided on the left for easier viewing. The right side - Rhys, the text, blue border and all - was originally published as a full page in Phantasy Star Collection. Rhys is given the name Kein here, but his name has also been translated as Kane.
2 Comments ◊ More Images of the Day
Details
Image Source

Related Products

Text Link BBCode

Image Link BBCode

Tags