This image has been resized to fit most screens. Use the "Normal" Resize Image control to view the image at full size.
Resize Image: Half ◊ Normal ◊ Large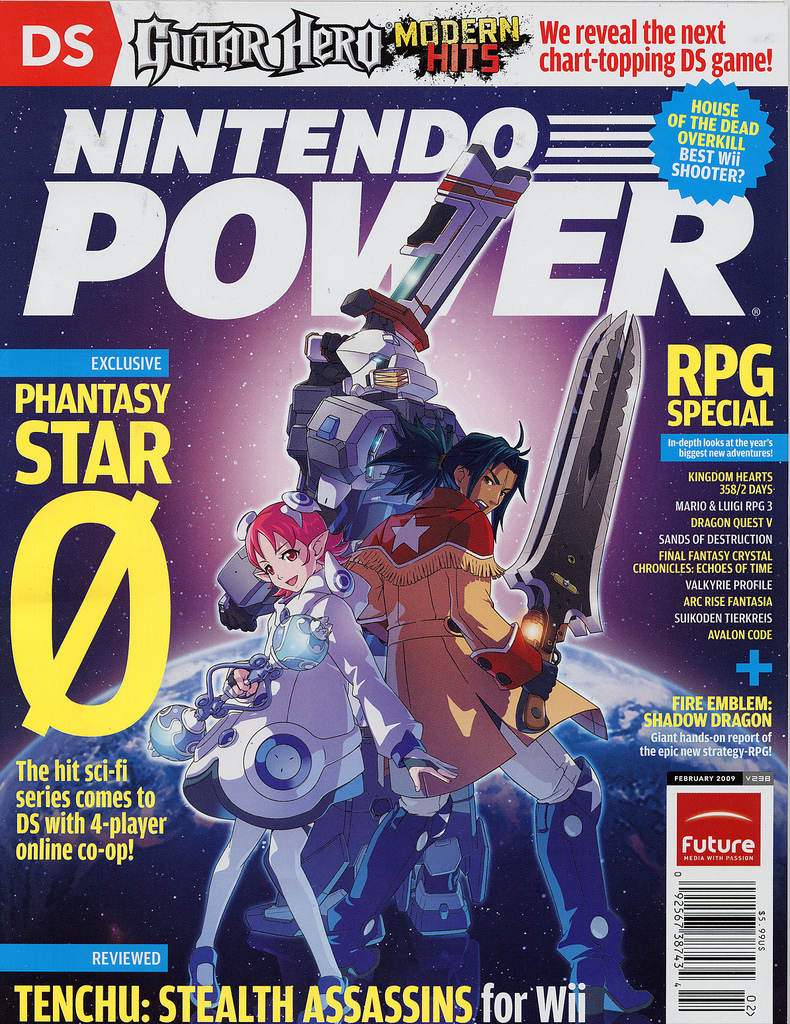 Resize Image: Half ◊ Normal ◊ Large
Image of the Day - March 14, 2011
Nintendo Power #238 features a preview of Phantasy Star 0. It is also the first issue of the magazine's long run to feature a Phantasy Star title on the cover. As part of a promotion to encourage both subscription and newsstand purchases, the book was printed with two different covers. This version was available through retail outlets that carried the title. The artwork, without the covering text, was included as a poster in Nintendo Power Posters 2009.
2 Comments ◊ More Images of the Day
Details