This image has been resized to fit most screens. Use the "Normal" Resize Image control to view the image at full size.
Resize Image: Half ◊ Normal ◊ Large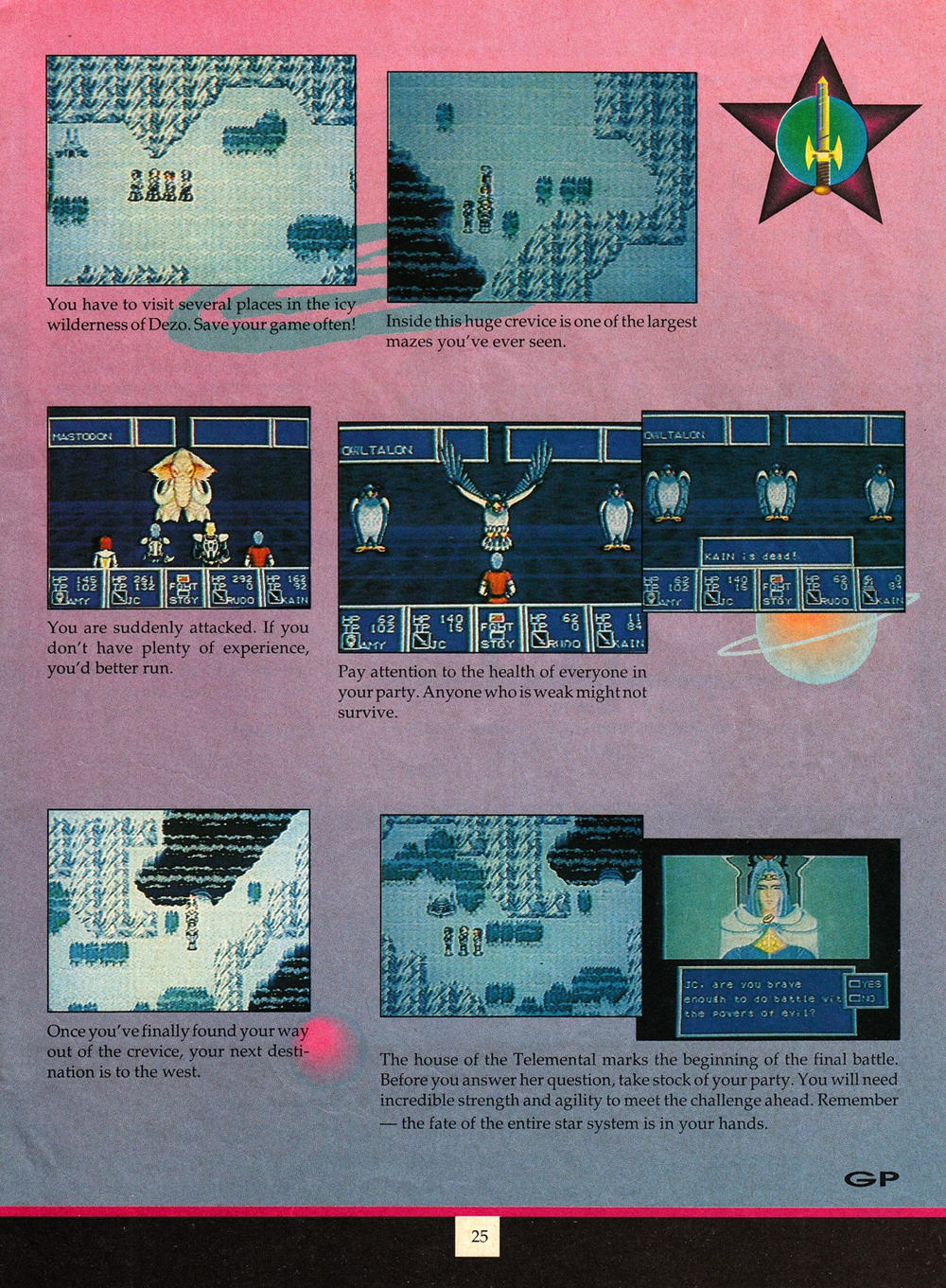 Resize Image: Half ◊ Normal ◊ Large
Image of the Day - May 11, 2011
The final page of the Game Player's Sega Genesis Strategy Guide #1 article previewing Phantasy Star II takes our heroes to the frozen world of Dezo. There is a caution to mind the strength of your enemies, as Kain falls in battle. The article ends as the group meets "the Telemental," who is not named as Lutz by the article. The history of gender confusion surrounding the character continues in the text, however.
1 Comments ◊ More Images of the Day
Thanks to Retromags for this scan.
Details
Image Source

Text Link BBCode

Image Link BBCode

Tags

This item has no tags.