This image has been resized to fit most screens. Use the "Normal" Resize Image control to view the image at full size.
Resize Image: Half ◊ Normal ◊ Large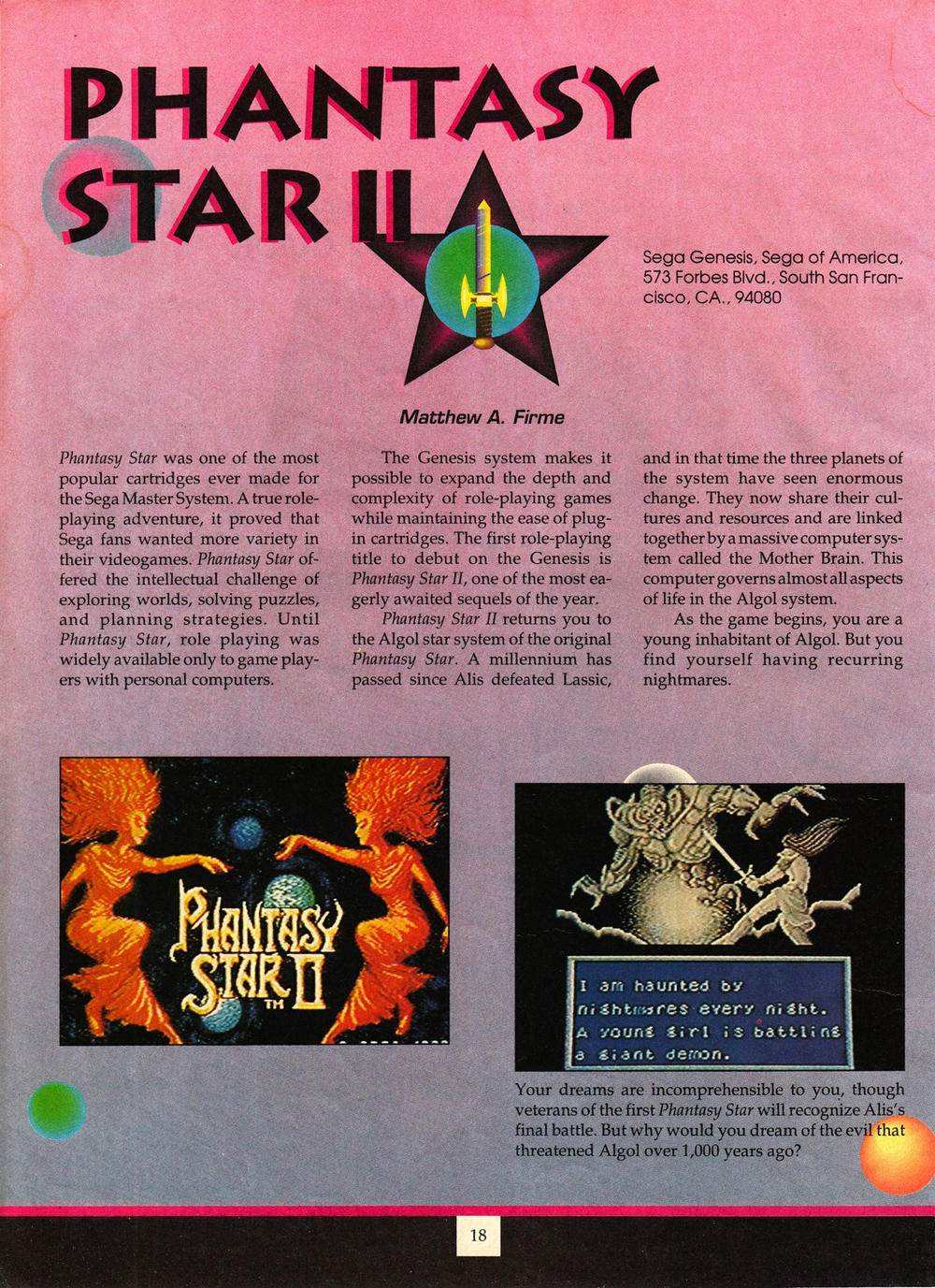 Resize Image: Half ◊ Normal ◊ Large
Image of the Day - May 18, 2011
A six page Phantasy Star II preview in Game Player's Sega Genesis Strategy Guide #1 begins with a short look back at the original Phantasy Star. The legacy and importance of the previous title are highlighted, all while introducing how Phantasy Star II will expand on such features thanks to the increased power of the Genesis console.
3 Comments ◊ More Images of the Day
Thanks to Retromags for this scan.
Details
Image Source

Text Link BBCode

Image Link BBCode

Tags

This item has no tags.