This image has been resized to fit most screens. Use the "Normal" Resize Image control to view the image at full size.
Resize Image: Half ◊ Normal ◊ Large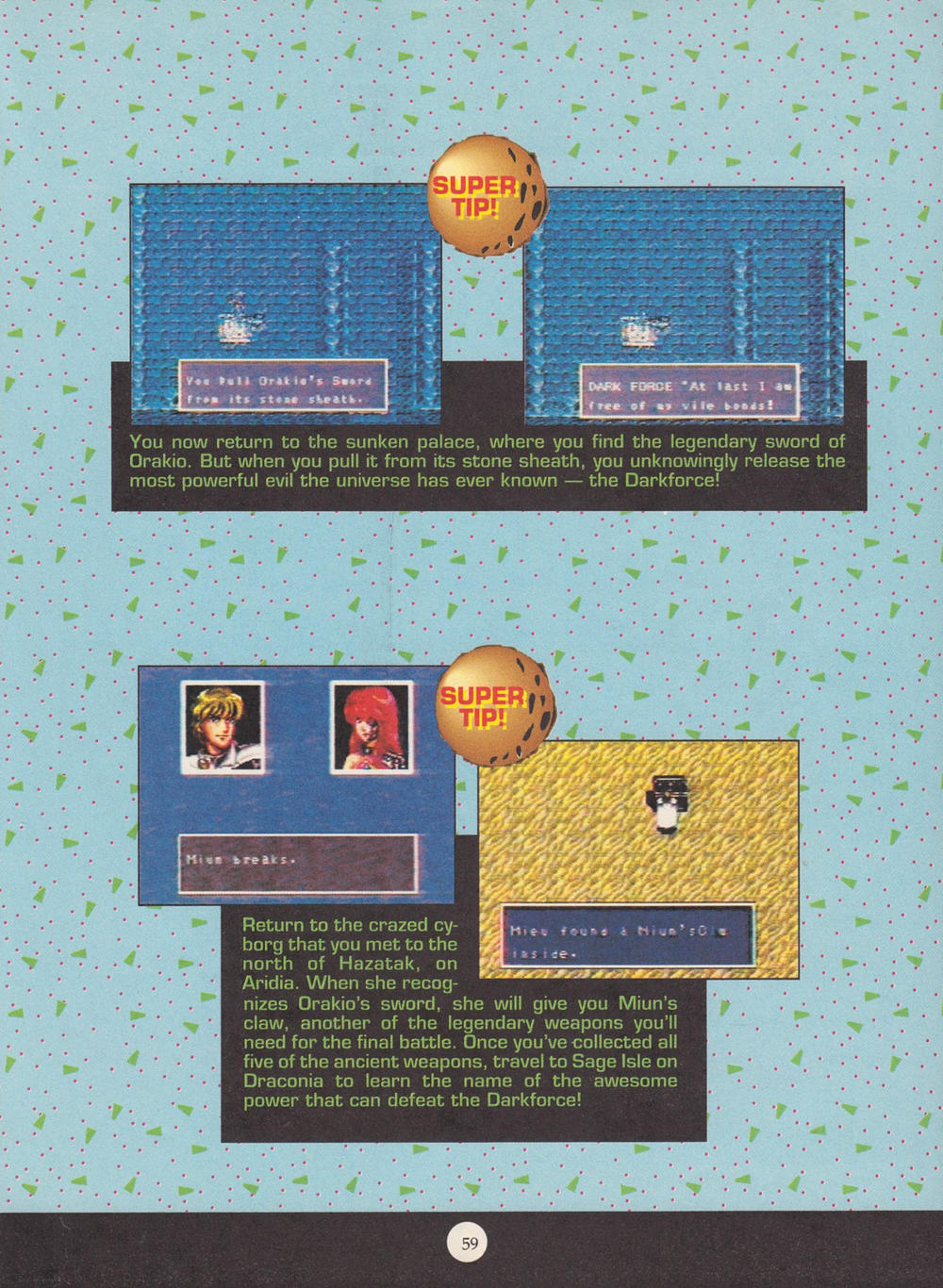 Resize Image: Half ◊ Normal ◊ Large
Image of the Day - May 14, 2011
The ten page Phantasy Star III guide of Game Players Encyclopedia of Sega Genesis Games Volume 3 concludes with this sparse offering. Following a chronicle of the quests of Rhys and Ayn, the guide moved on to Crys, Ayn and Sari's son. The other third generation quests are not detailed, just as Nial's quest was excluded from the second generation coverage. At this point of the guide, Crys is gathering the five legendary weapons needed for the game's climatic battle. Readers are left to continue the search for the last three weapons without assistance. The magazine also repeats the game's error of misnaming Sage Isle's location; the isle is actually in the Aquatica dome.
2 Comments ◊ More Images of the Day
Thanks to Retromags for this scan.
Details
Image Source

Text Link BBCode

Image Link BBCode

Tags

This item has no tags.