This image has been resized to fit most screens. Use the "Normal" Resize Image control to view the image at full size.
Resize Image: Half ◊ Normal ◊ Large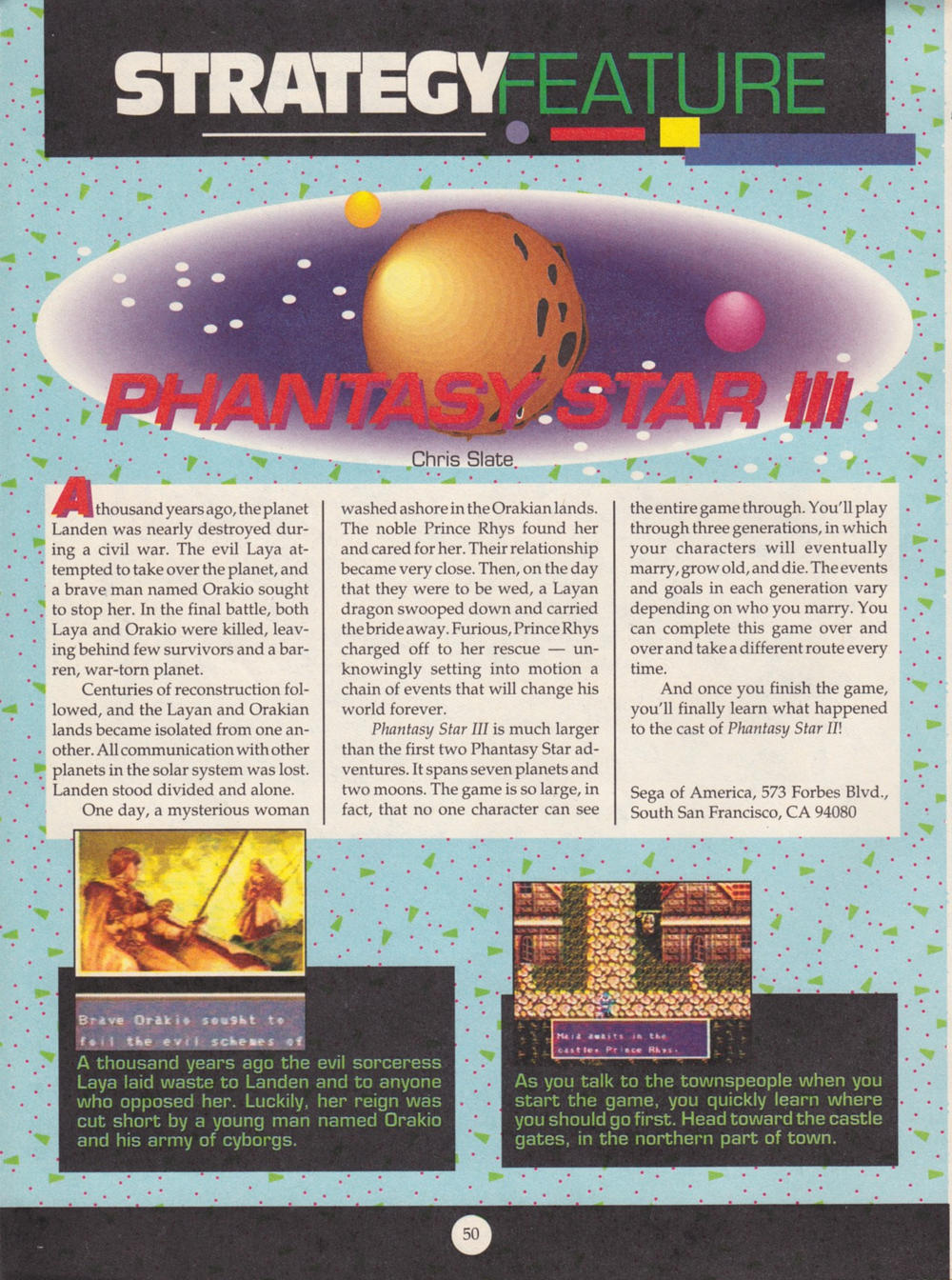 Resize Image: Half ◊ Normal ◊ Large
Image of the Day - May 19, 2011
Inside the thick magazine Game Players Encyclopedia of Sega Genesis Games Volume 3, readers found a ten page guide to Phantasy Star III. This is the first page, which introduces the basic setting of the game's beginning by summarizing the stories of the Orakian-Layan war and Rhys' ill-fated wedding. Some incorrect details are provided in this introduction, also. The Alisa III star ship is described as a solar system, with each dome being labeled a planet. What might have been most disappointing to readers who were introduced to the game through this article is the last paragraph, which claims the fate of the Phantasy Star II cast would be revealed in Phantasy Star III.
1 Comments ◊ More Images of the Day
Thanks to Retromags for this scan.
Details
Image Source

Text Link BBCode

Image Link BBCode

Tags

This item has no tags.