This image has been resized to fit most screens. Use the "Normal" Resize Image control to view the image at full size.
Resize Image: Half ◊ Normal ◊ Large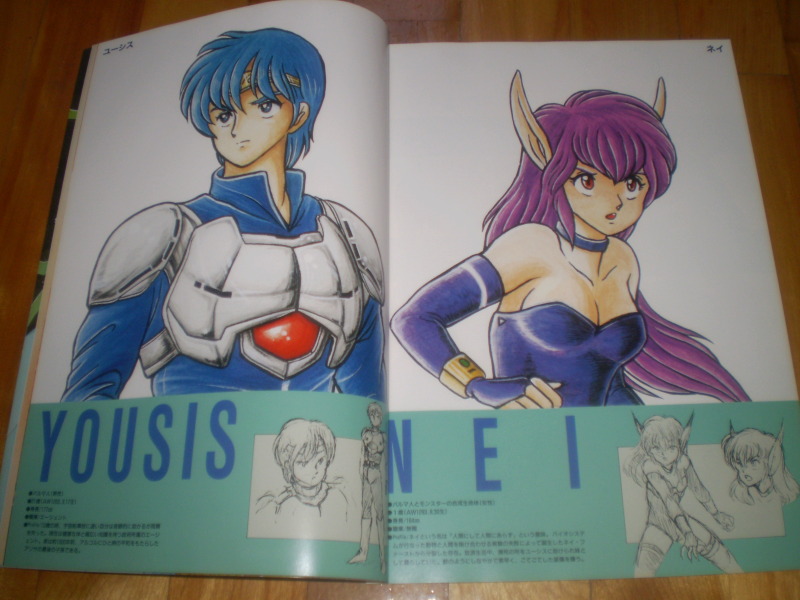 Resize Image: Half ◊ Normal ◊ Large
Image of the Day - August 02, 2010
A pair of short biographies from the Phantasy Star II section of Phantasy Star Collection feature Rolf and Nei on pages 11 and 12. Rolf's original Japanese name is translated as Yousis here, but this is an atypical translation not used in other published materials. The name is usually presented as Eusis instead. Next to the sketches at the bottom of each page, some profile information like height and birth date is provided.
10 Comments ◊ More Images of the Day
Thanks to xellos667 for providing this photograph!
Details
Image Source

Text Link BBCode

Image Link BBCode

Tags