This image has been resized to fit most screens. Use the "Normal" Resize Image control to view the image at full size.
Resize Image: Half ◊ Normal ◊ Large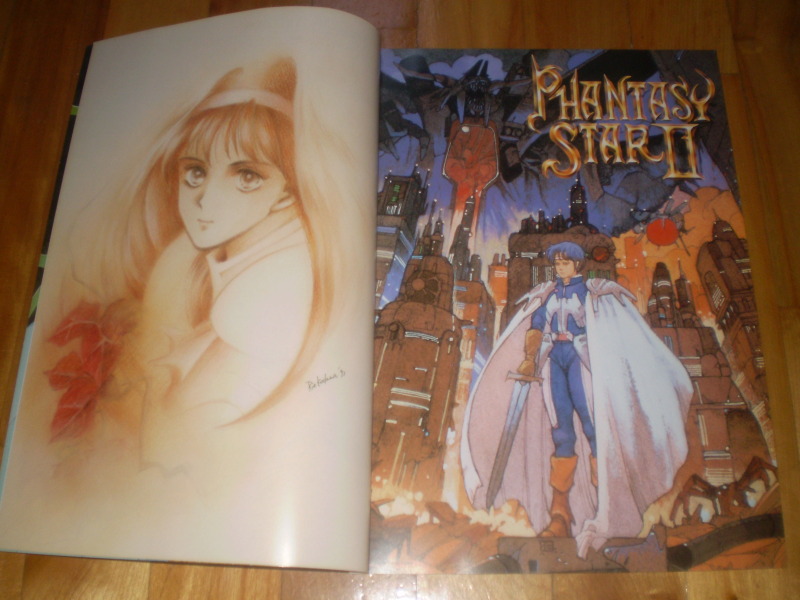 Resize Image: Half ◊ Normal ◊ Large
Image of the Day - July 26, 2010
Alis and Rolf are featured on pages 7 and 8 from Phantasy Star Collection. The Rolf artwork is the Japanese box art for the original Phantasy Star II release, with the addition of the game logo. The drawing (or perhaps painting) of Alis is highlighted by the bright red of the flowers. The Alis piece was republished in Phantasy Star Collection - Saturn.
2 Comments ◊ More Images of the Day
Thanks to xellos667 for providing this photograph!
Details
Image Source

Text Link BBCode

Image Link BBCode

Tags