This image has been resized to fit most screens. Use the "Normal" Resize Image control to view the image at full size.
Resize Image: Half ◊ Normal ◊ Large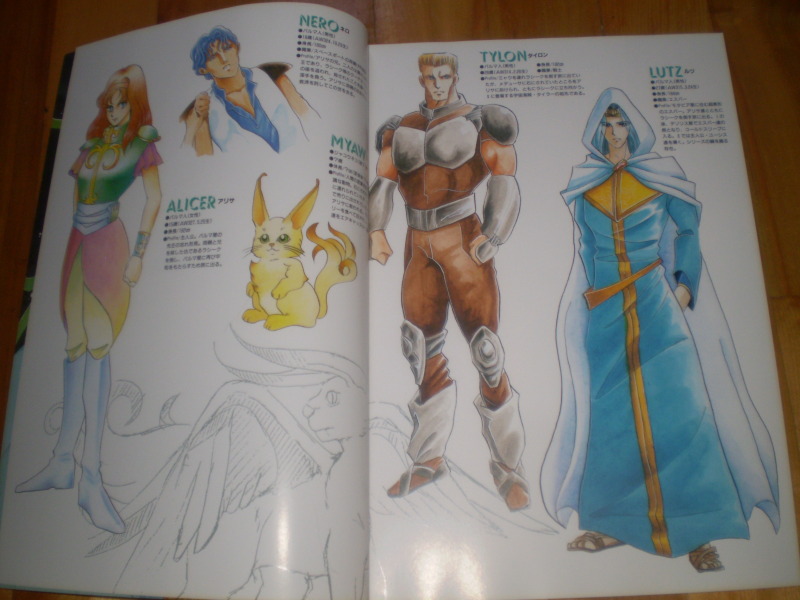 Resize Image: Half ◊ Normal ◊ Large
Image of the Day - July 31, 2010
Pages 5 and 6 in Phantasy Star Collection give brief biographies of the Phantasy Star cast. Some of the strange name translations used in the book are shown - Alicer, Myaw, and Tylon. Most of this content, including the names and profile information with each drawing, was republished in Phantasy Star Collection - Saturn. The background sketch of Myau was not, however.
3 Comments ◊ More Images of the Day
Thanks to xellos667 for providing this photograph!
Details