This image has been resized to fit most screens. Use the "Normal" Resize Image control to view the image at full size.
Resize Image: Half ◊ Normal ◊ Large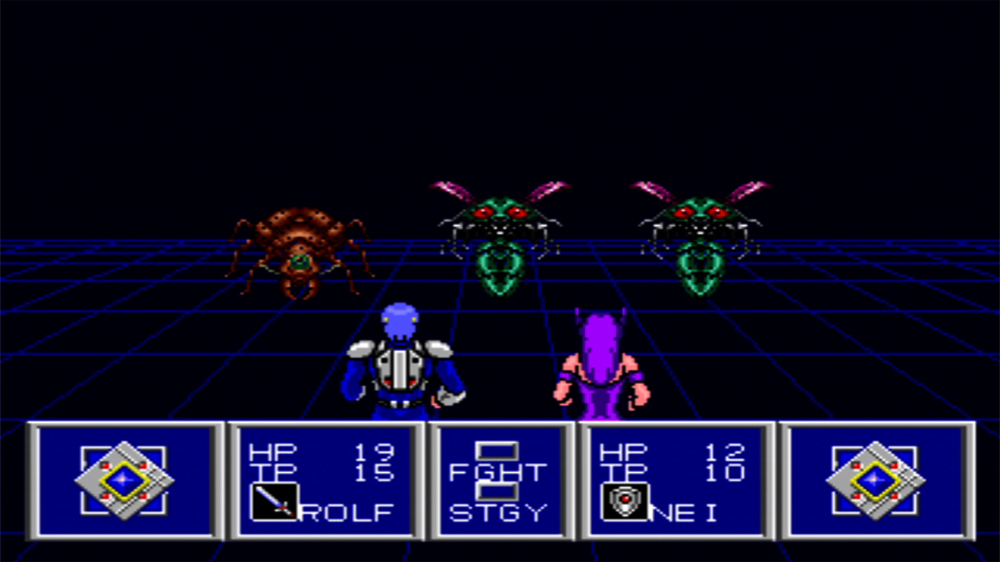 Resize Image: Half ◊ Normal ◊ Large
Image of the Day - April 26, 2011
This screenshot comes to us from SEGA's official press release for the Xbox Live Arcade version of Phantasy Star II. The press releases states that the game was "re-worked for High-Definition." As we can see from this example, part of that entails a conversion from the older standard television ration to a widescreen format. This change impacted the dimensions of many graphics displayed in the game. Some enemies, like those displayed in this particular screen, take the conversion worse than others. The battle system menu elements work rather well with the changes, however.
2 Comments ◊ More Images of the Day
Details
Image Source

Text Link BBCode

Image Link BBCode

Tags