This image has been resized to fit most screens. Use the "Normal" Resize Image control to view the image at full size.
Resize Image: Half ◊ Normal ◊ Large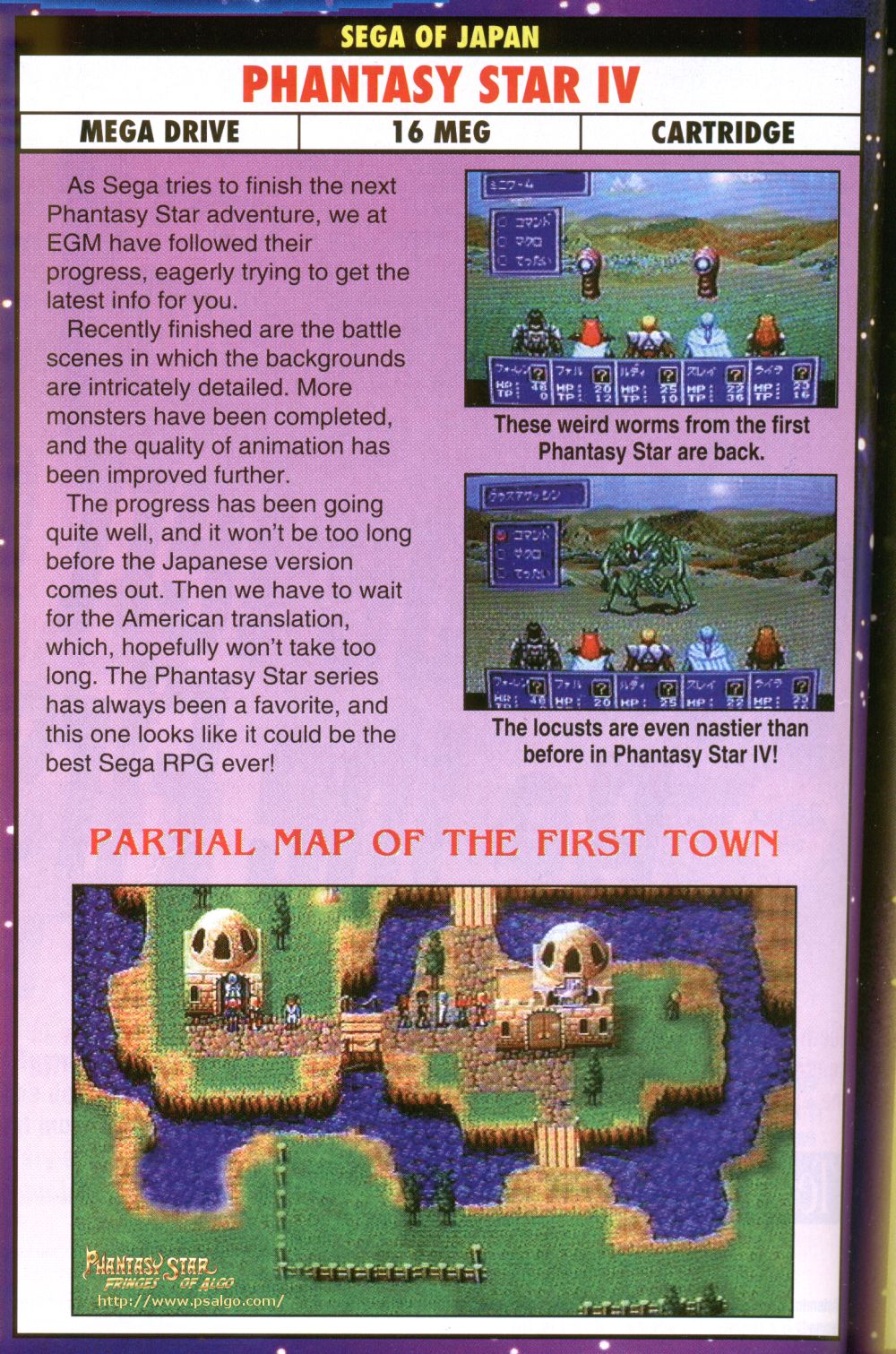 Resize Image: Half ◊ Normal ◊ Large
Image of the Day - March 04, 2011
Electronic Gaming Monthly #49 included this short preview of Phantasy Star IV. A low level party wanders through the town of Krup and ventures into a few battles to show off the game's monsters. Sharp eyed enthusiasts will notice that these screens likely come from an early build of the game. The presence of Alys alongside Rune and Wren is an unusual combination. Learning that these characters could not be used together in the released game might have been disappointing to readers who followed the game from the days of this article.
2 Comments ◊ More Images of the Day
Details
Image Source

Text Link BBCode

Image Link BBCode

Tags

This item has no tags.