This image has been resized to fit most screens. Use the "Normal" Resize Image control to view the image at full size.
Resize Image: Half ◊ Normal ◊ Large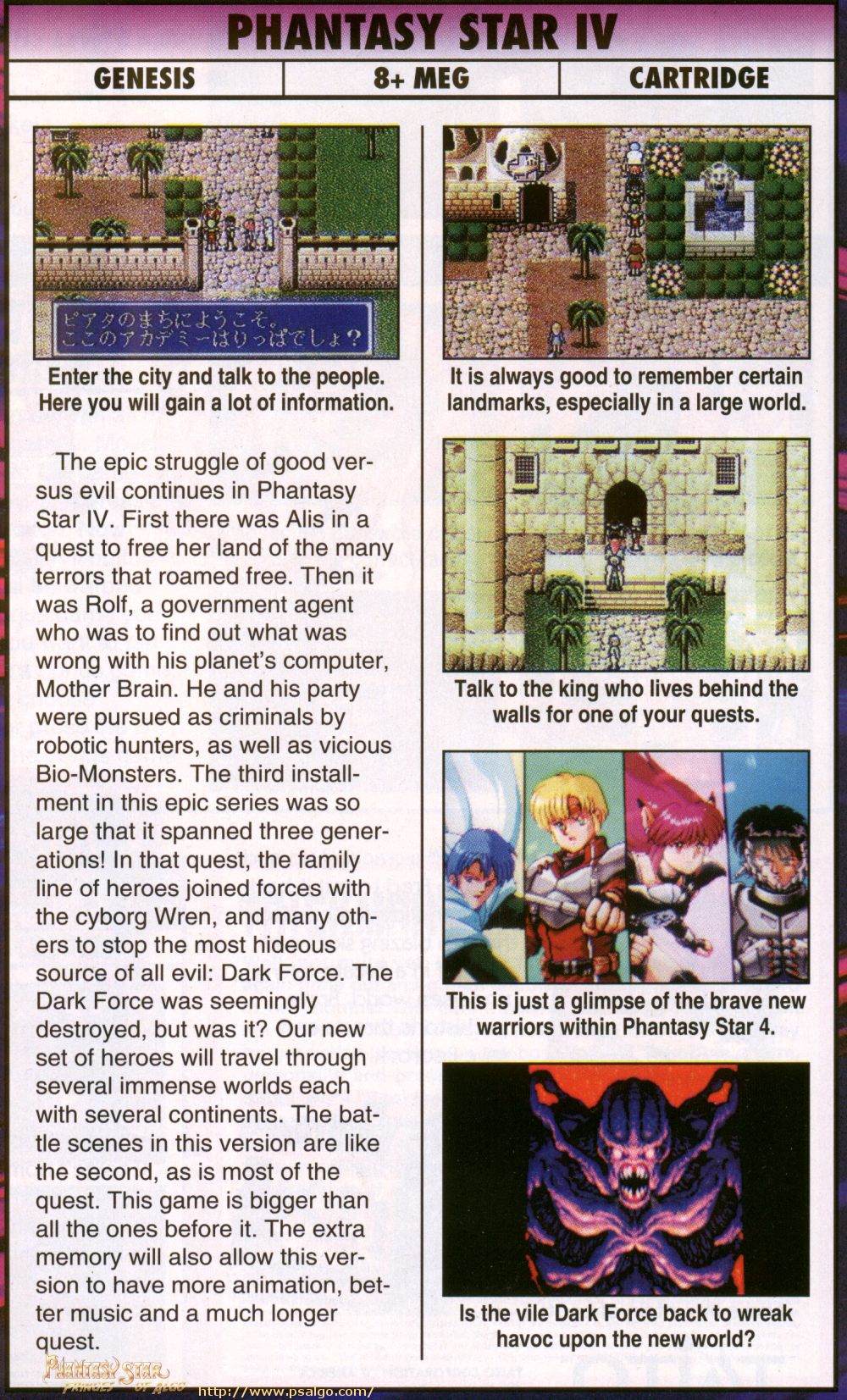 Resize Image: Half ◊ Normal ◊ Large
Image of the Day - April 30, 2011
This early preview of Phantasy Star IV from Electronic Gaming Monthly #46 was one of the first magazine features to display screens resembling the final game. The two screens at the bottom right, displaying the close ups of the heroes and Dark Force, originated with the 1992 Tokyo Toy Show prototype and had been featured in earlier announcements of the game's development. The real treat of this article was the early looks at Piata, as well as the promise of an even larger game featuring improved music.
4 Comments ◊ More Images of the Day
Details