This image has been resized to fit most screens. Use the "Normal" Resize Image control to view the image at full size.
Resize Image: Half ◊ Normal ◊ Large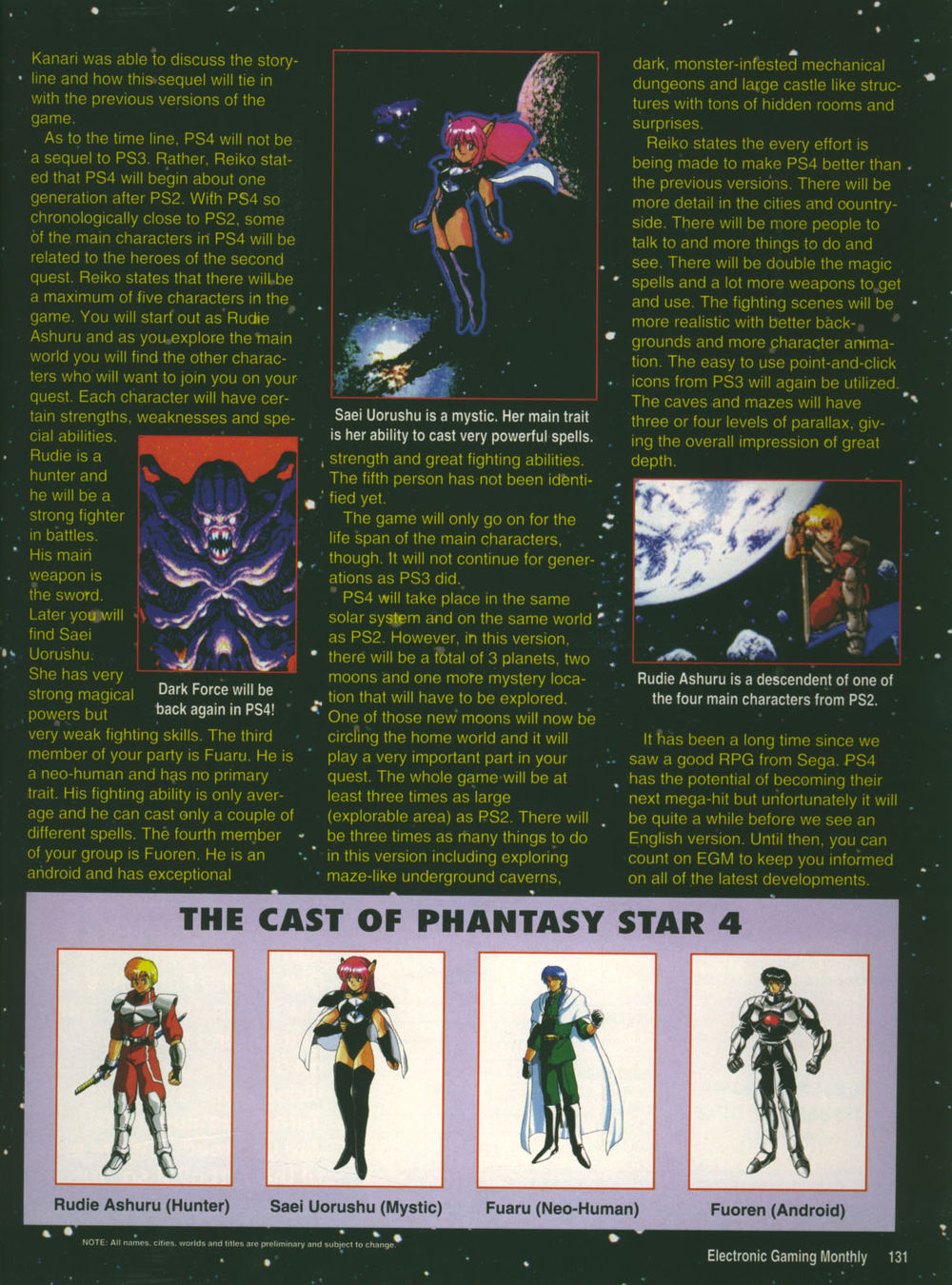 Resize Image: Half ◊ Normal ◊ Large
Image of the Day - May 03, 2011
The Making of Phantasy Star IV, a large feature Electronic Gaming Monthly ran on the game during the early development process, continues with this second page. Unlike the first page, this one is filled with story details. Much of this material was changed as development continued; almost none of the character information for "Saei Uorushu" or "Fuaru" provided here survived to the final version. The game also changed from one generation after Phantasy Star II to one millennium later. Even so, this article provides an interesting insight to the early stages of the evolution of the game scenario. The next installment of this article was in issue 47, five months later.
3 Comments ◊ More Images of the Day
Thanks to Retromags for this scan.
Details