This image has been resized to fit most screens. Use the "Normal" Resize Image control to view the image at full size.
Resize Image: Half ◊ Normal ◊ Large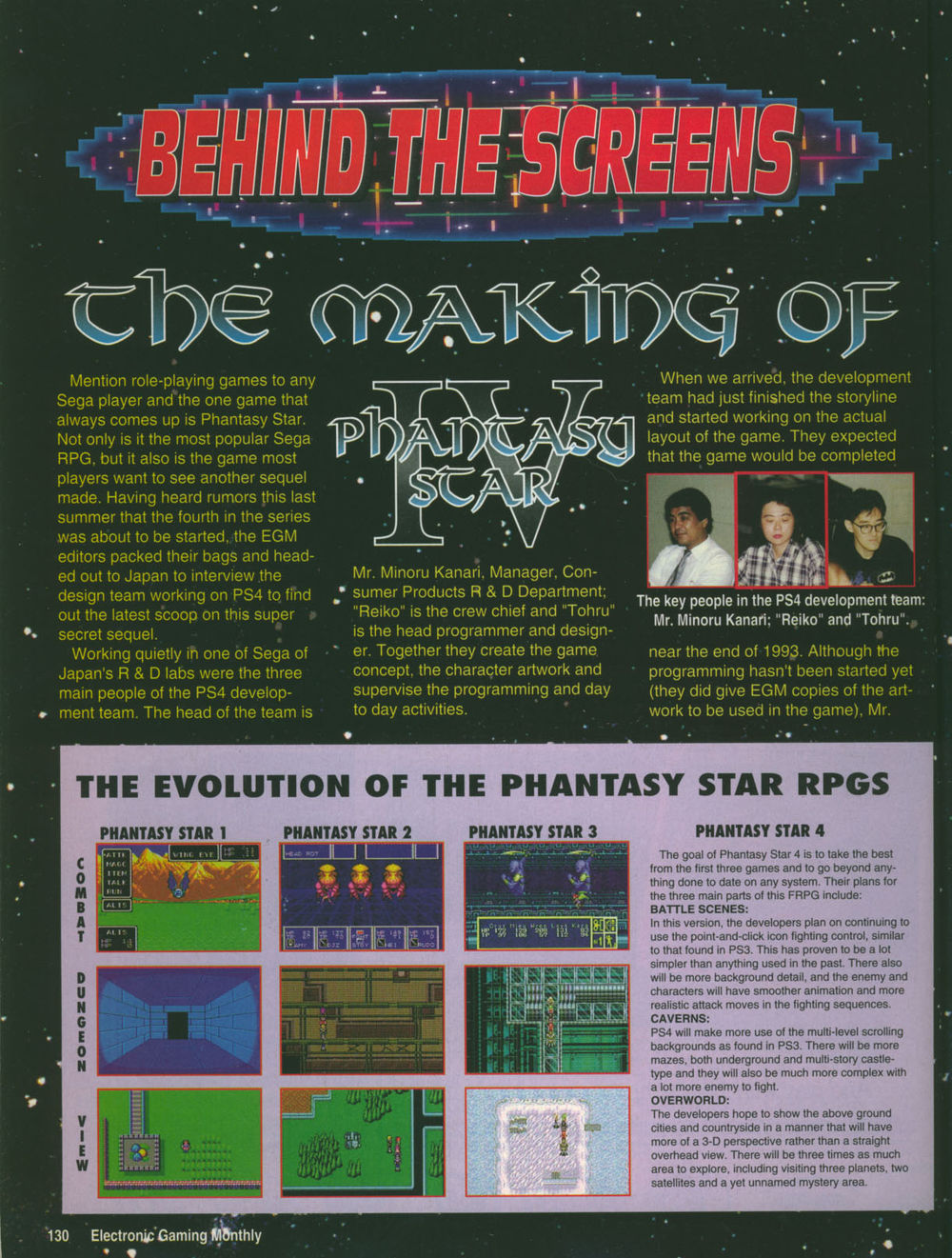 Resize Image: Half ◊ Normal ◊ Large
Image of the Day - May 02, 2011
Electronic Gaming Monthly's large Making of Phantasy Star IV feature begins with this page. Sadly, most of this first page is filler material. It does introduce three of the game's staff members, including Reiko Kodama, to American audiences for the first time. At the bottom, there is a brief comparison of previous Phantasy Star games and what the development team intended to improve on from those.
3 Comments ◊ More Images of the Day
Thanks to Retromags for this scan.
Details
Image Source

Text Link BBCode

Image Link BBCode

Tags