This image has been resized to fit most screens. Use the "Normal" Resize Image control to view the image at full size.
Resize Image: Half ◊ Normal ◊ Large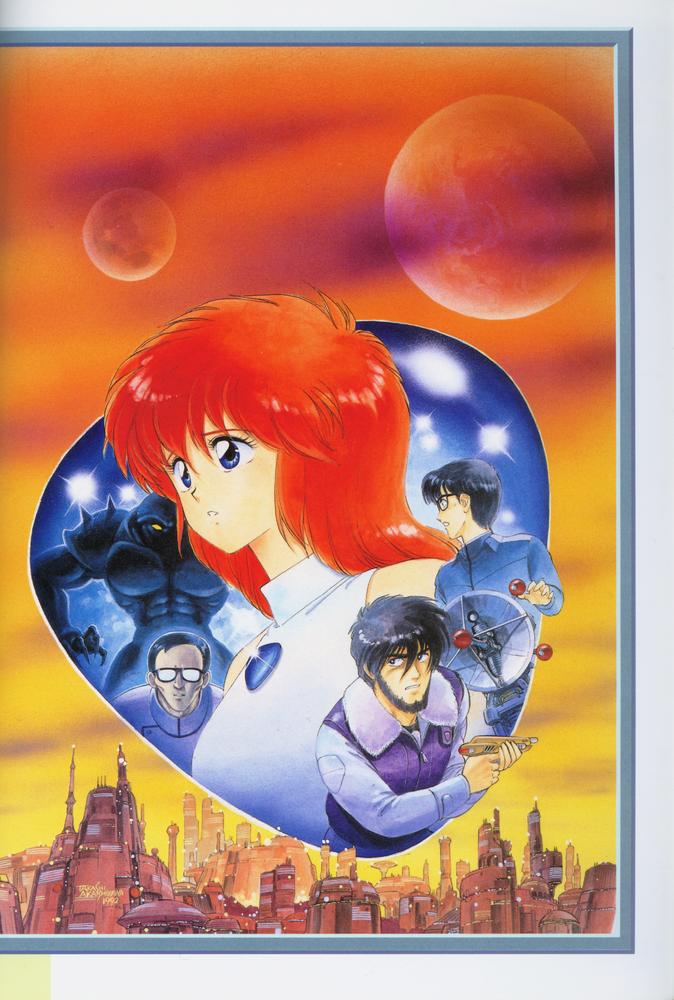 Resize Image: Half ◊ Normal ◊ Large
Image of the Day - March 28, 2011
Pictured here is the final page of Sega Video Game Illustrations to cover any Phantasy Star material. This full page is devoted to the illustration used for the cover of Phantasy Star Adventure. Comments on the previous page reveal some interesting details about the composition. The characters are set in the shape of the blue jewel worn by Lila, the girl (actually an android) with red hair. Outside of the jewel shape, we get a look at Dezoris in twilight. It is very reminiscent of Phantasy Star II artwork depicting Motavia late in the day.
2 Comments ◊ More Images of the Day
Details
Image Source

Text Link BBCode

Image Link BBCode

Tags