This image has been resized to fit most screens. Use the "Normal" Resize Image control to view the image at full size.
Resize Image: Half ◊ Normal ◊ Large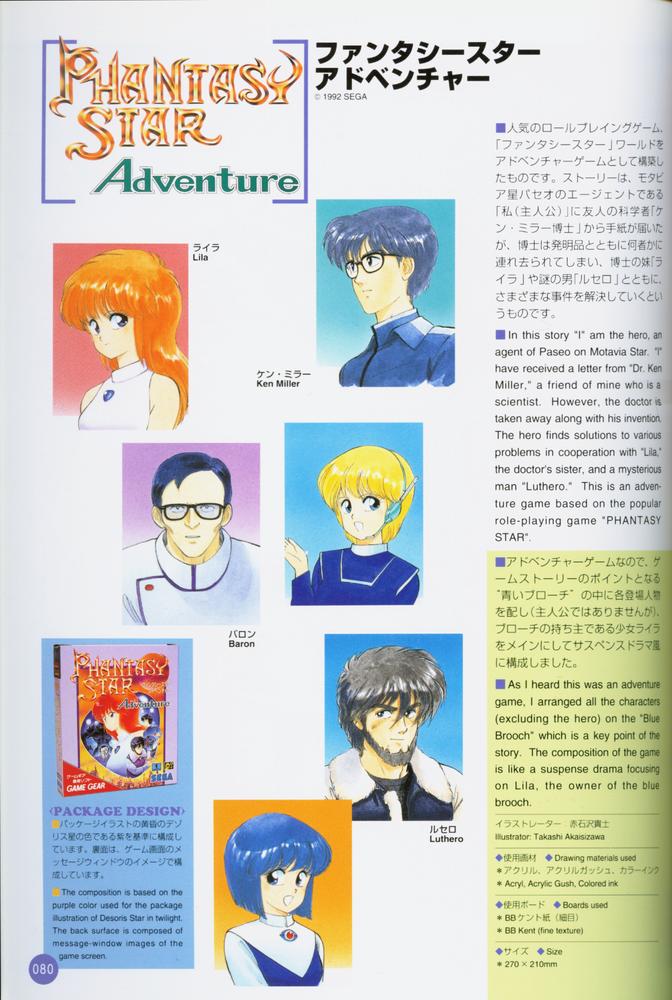 Resize Image: Half ◊ Normal ◊ Large
Image of the Day - March 27, 2011
Both major and minor cast members of Phantasy Star Adventure make an appearance in the Sega Video Game Illustrations look at their game. This is the first of two pages devoted to the game. The illustrator comments at the bottom right provide some insight into the composition of the game's cover artwork, which can be seen on the lower right and is also featured on the following page. This reveals that the cover is designed around the special blue jewel worn by one character, which is a key element of the game's plot. The jewel itself can be seen in the portrait of Lila.
2 Comments ◊ More Images of the Day
Details
Image Source

Text Link BBCode

Image Link BBCode

Tags