This image has been resized to fit most screens. Use the "Normal" Resize Image control to view the image at full size.
Resize Image: Half ◊ Normal ◊ Large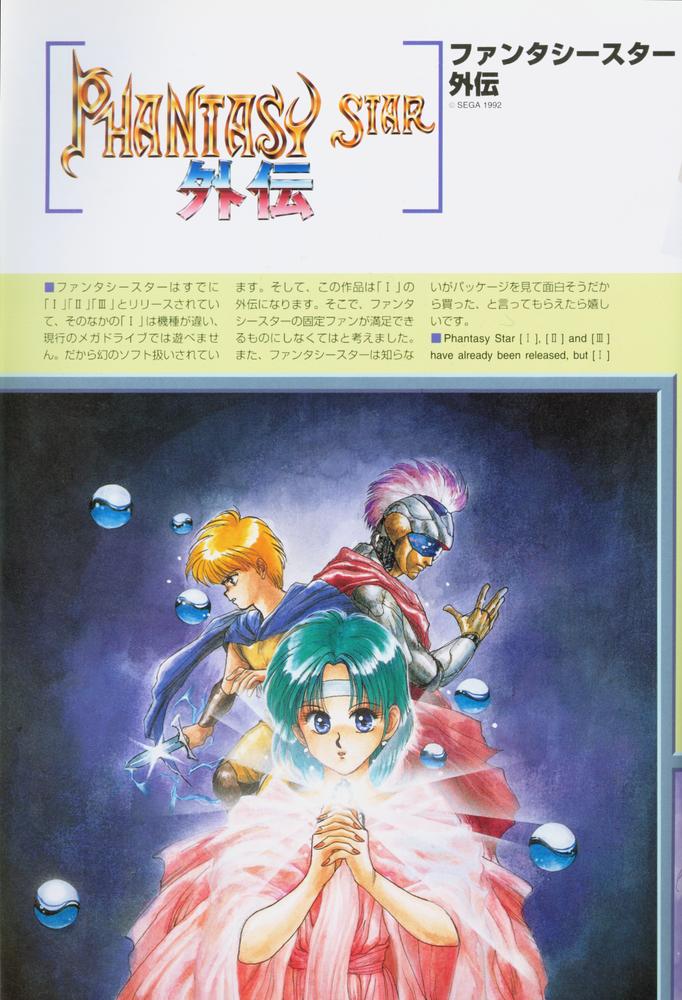 Resize Image: Half ◊ Normal ◊ Large
Image of the Day - March 24, 2011
Sega Video Game Illustrations provides some coverage of the Phantasy Star titles released on Game Gear. This is the first of two pages devoted to Phantasy Star Gaiden. On this page, the presentation is fairly simple due to the large views of the game's cover and logo artwork. Those large illustrations cover most of the page, forcing the comments to continue on to the next. The cover illustration features some of the game's playable characters: Didalos, Alec, and Minina.
4 Comments ◊ More Images of the Day
Details
Image Source

Text Link BBCode

Image Link BBCode

Tags