This image has been resized to fit most screens. Use the "Normal" Resize Image control to view the image at full size.
Resize Image: Half ◊ Normal ◊ Large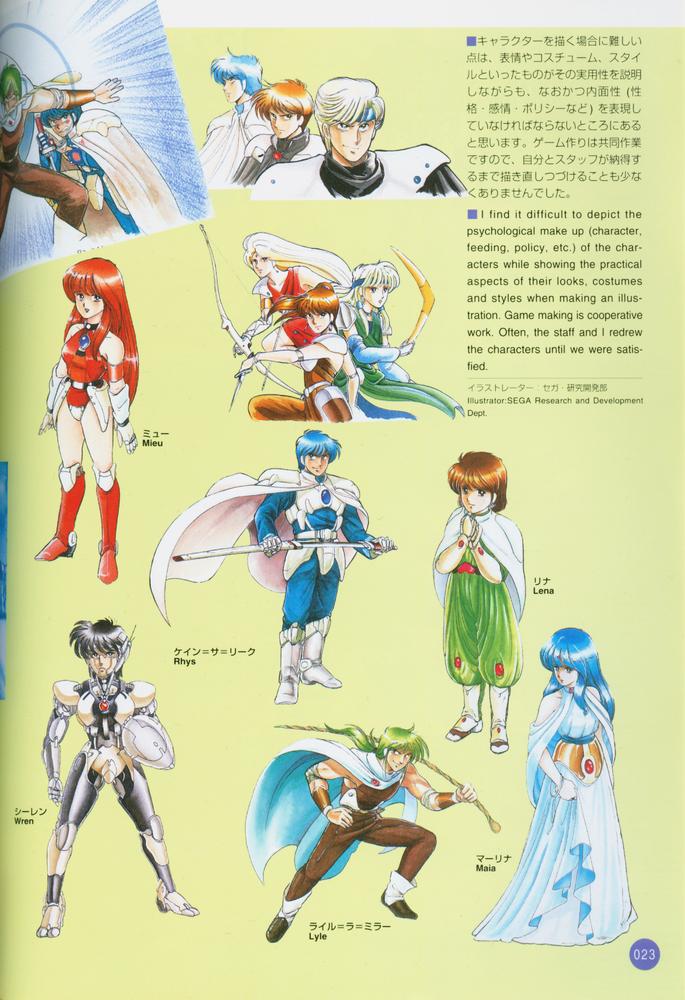 Resize Image: Half ◊ Normal ◊ Large
Image of the Day - March 20, 2011
The final page of the four page Phantasy Star III spotlight in Sega Video Game Illustrations focuses on important characters and their designs. Rhys' generation is the best represented, but not the only one. Nial, Adan, Alair, Sari, and Laya represent later portions of the story. The note from an anonymous illustrator hints that the characters went through many design revisions. Sadly, a wonderful opportunity to include some alternate designs was missed.
3 Comments ◊ More Images of the Day
Details