This image has been resized to fit most screens. Use the "Normal" Resize Image control to view the image at full size.
Resize Image: Half ◊ Normal ◊ Large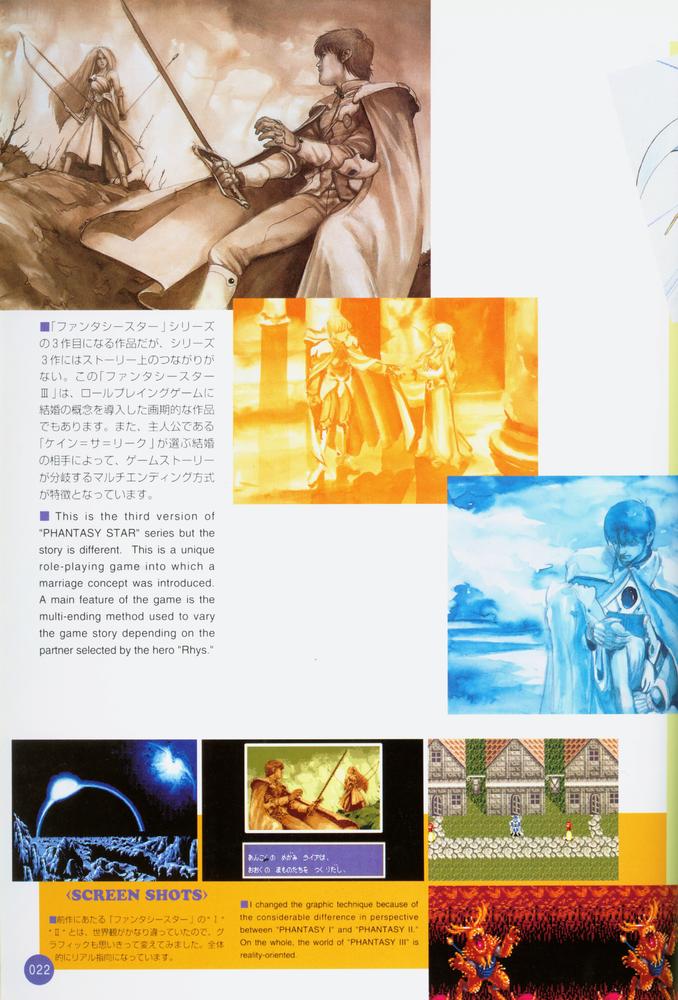 Resize Image: Half ◊ Normal ◊ Large
Image of the Day - March 19, 2011
Phantasy Star III coverage in Sega Video Game Illustrations continues with the beginning of a two page spread. Near the bottom, an unnamed member of the game's staff provides some insight into the visual styling of the game. Differences in the styling of previous titles are cited as a reason for the change to a more realistic style. Perhaps this staffer believed a move toward realism was a logical step in the continued progression of the overall series.
2 Comments ◊ More Images of the Day
Details
Image Source

Text Link BBCode

Image Link BBCode

Tags