This image has been resized to fit most screens. Use the "Normal" Resize Image control to view the image at full size.
Resize Image: Half ◊ Normal ◊ Large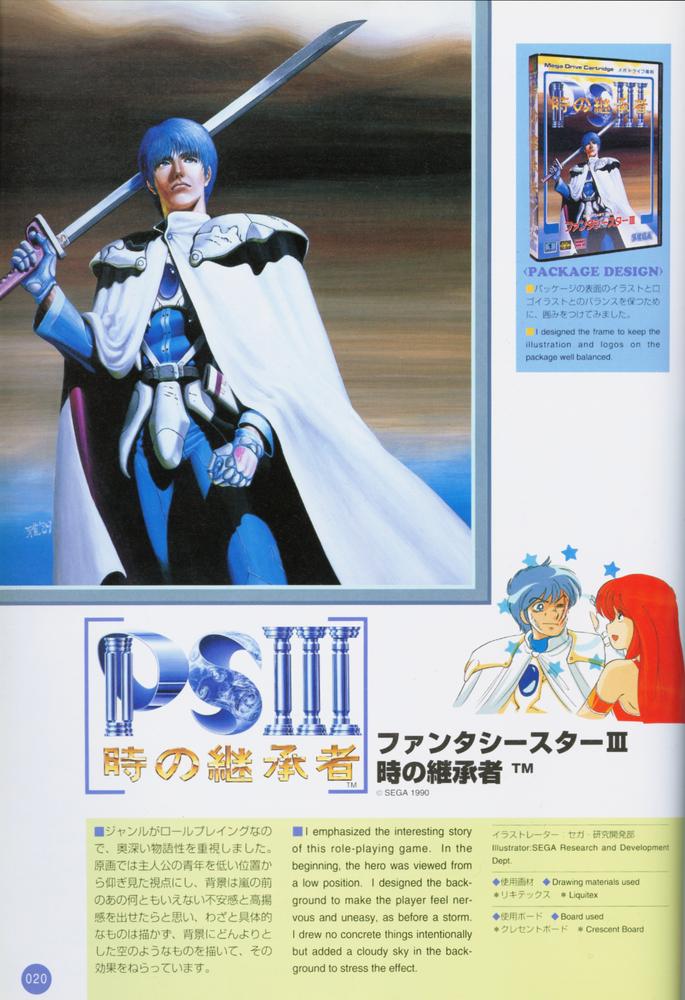 Resize Image: Half ◊ Normal ◊ Large
Image of the Day - March 07, 2011
Sega Video Game Illustrations begins coverage of Phantasy Star III with a page that focuses heavily on Rhys. The front cover from the Japan release is the center of the these features. The layout of the logos and other icons on the package is discussed. Perhaps of greater interest to many are comments at the bottom of the page. The artist who created the illustration used on that cover, also shown in a nice feature, discusses the composition of the piece.

Even the smaller illustration on this page includes Rhys, but at least Mieu is there to provide a splash of color with her Res technique.
1 Comments ◊ More Images of the Day
Details
Image Source

Text Link BBCode

Image Link BBCode

Tags