This image has been resized to fit most screens. Use the "Normal" Resize Image control to view the image at full size.
Resize Image: Half ◊ Normal ◊ Large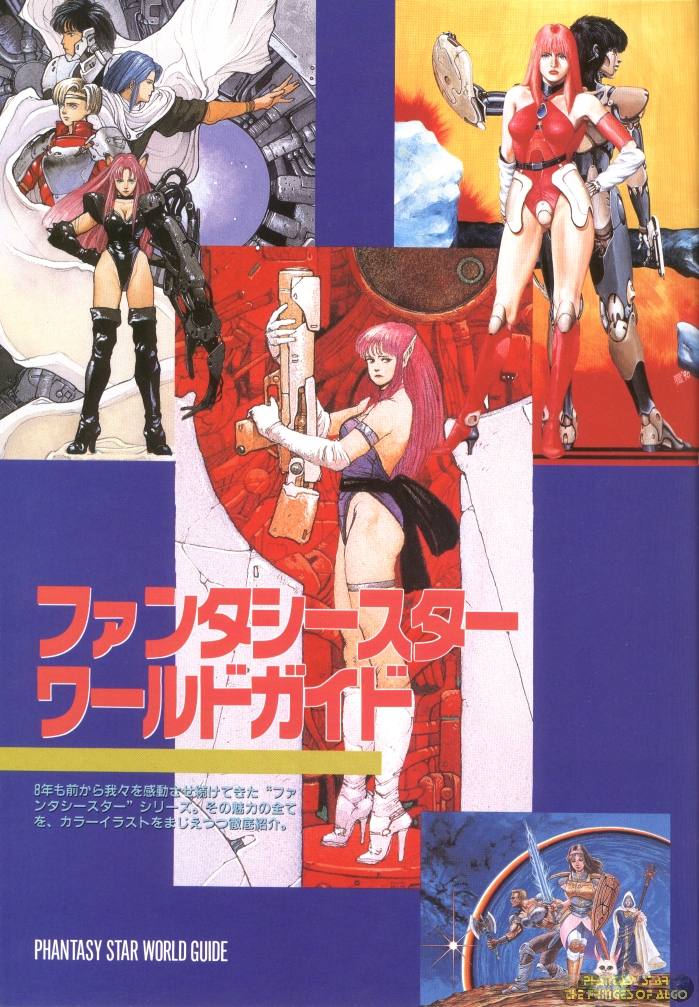 Resize Image: Half ◊ Normal ◊ Large
Image of the Day - March 15, 2011
Phantasy Star - Official Production Compendium is divided into two major sections. Introduced with this page, the full color "Phantasy Star World Guide" spans 38 pages. Artwork from the Japan MegaDrive game boxes featured here provides a good glimpse at the content on those pages. The section contains brief summaries of each Phantasy Star game published prior to the 1995 release of this book. For the four major titles, character summaries and gameplay tips are also presented. Even some merchandise - such as t-shirts, soundtrack CDs, and other books - is included. An interview with the Phantasy Star IV staff rounds out the section.
3 Comments ◊ More Images of the Day
Details