With another year in gaming come and gone, with some time to distance ourselves from the comings and going, the successes and controversies, it's good to look back and see what actually worked best for us in the past year of gaming. so, it's time for the top 5 of 2012. These don't have to be games that were necessarily released in 2012, but games that you first encountered in 2012. I will go with the former, in this case. And keep in mind that my own list is out of games actually played by me, so, no hard feelings if Dishonored or Mass effect or whatever didn't end up here.
5. Hotline Miami (Dennaton Games)
There was some hot contention between this and FTL: Faster Than Light, but i decided to go with this, as I actually enjoy H:M unmodded.
Hotline Miami was something of a collaboration between the prolific and disturbingly creative Jonatan "Cactus" Soderstrom and Dennis Wedin. The result was a game that combined the flashy aesthetic style of Miami Vice in pixel graphics, and the rising surrealism of Killer7. The game design strikes a peculiar but amazing balance in that it is a game where your character is extremely fragile, but the actual play rewards extreme aggression. It is a game where methodically learning the level and the patrol patterns of the enemy and making cautious advancement can often times be inferior to simply shoving open the door and trying to bust down everyone inside before they even realize an angry dude that wants to kill them has arrived in force. This isn't to say tactical thinking isn't required on occasion, the generous checkpoint system combined with the game design means that fortune favors the bold. As your character inflicts an amount of rather shocking violence on the enemies along the way, most players will probably be thankful that the exceedingly graphic depictions of bloodshed are rendered in retro-pixel graphics rather than ultra-real high definition. However, even with this limitation, it's one of the few games where breaking into a room and beating the four criminals inside to death with a golf club that communicates that doing such a thing is as much an atrocity as an achievement, without the need of NPC observers or morality mechanics to do so.
4. Torchlight 2 (Runic Games)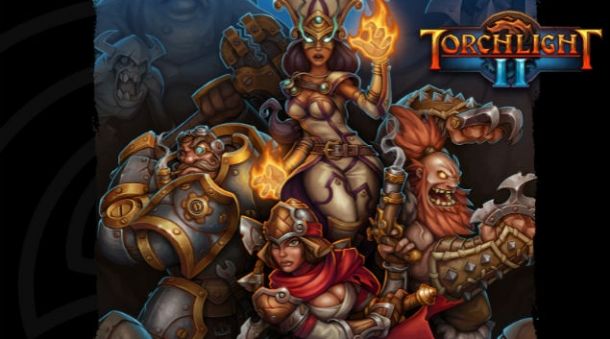 While Diablo and its imitators have taken up a rather large part of the action RPG gamespace, Torchlight 1 and 2, I feel, are the games that got it right,most notably the second. Torchlight 2 is a game that voids many of the traps that Diablo 2 and its later imitators fell into. The game is almost bereft of newbie traps, off-kilter builds for classes are generally more viable, and many strategiess that are generally not useful in other games of the genre find a good home in the play mechanics of Torchlight 2. As Runic Games contains many former Blizzard staffers, it is very apparent from this effort that the have learned from past mistakes and have taken their game design to an even higher level than before.
3. Ys Origin (Falcom, localized by XSeeD games)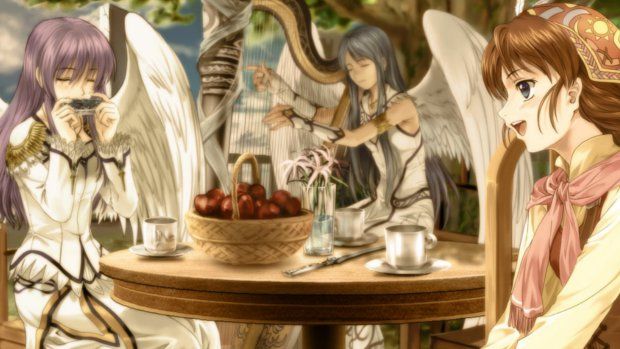 Ys Origin was the last game to use the Napishtim Engine, and it certainly used it the best of anyone. the game possesses excellent environments, challenging and dynamic boss battles, as well as three distinct storylines. The distinct must be emphasized, because while each character generally has to navigate through the same environments and fight mostly the same bosses, each actual storyline feels like its own unique entity due to the characters and themes that carry the spotlight in each one of the game's three character paths. The music is well up to Ys's lofty standards. Ys Origin also received a fantastic localization from the people at XSeeD games, who love the series as much as any fan possibly could. The actual gameplay is fantastic, and swift as it should be for an Ys game, and the story makes Ys Origin almost a perfect prequel to Falcom's Ys series.
2. XCOM: Enemy Unknown. (Firaxis Games)
XCOM: Enemy Unknown is the kind of remake that any older game would hope to get. While the original game was an interesting and unique beast, The 2012 remake of XCOM: UFO Defense improves on may of the things that were felt lacking. Your troops actually feel like the competent career soldiers you're told you're getting, while still remaining quite vulnerable to even the weaker aliens at the beginning. Much more of the captured alien technology actually provides benefits to your fight against the alien threat. Psychic powers no longer have the ability to break the game, management of alien resources as well as keeping the funding nations happy is pushed even more to the forefront. Capturing aliens is effectively far more necessary, but is made slightly less difficult. The addition of a cover system makes intelligent maneuver more important in the squad combat portions of the game. All in all, XCOM: Enemy Unknown is a superior remake of what was already a very good game, and combines a superb tactical game with an equally great layer of strategic management, and achievement that any studio would be proud of.
1. Katawa Shoujo (4 Leaf Studios)
I find it rather amusing that the #1 game on the list is, by most sources, the first game released in 2012.
This original English-Language Visual Novel is an odd choice for the top slot, even by my own reckoning- KS is very barely a game, in that the player gets to make choices based on the game's information that could lead to a win or loss condition. The presentation is excellent, the writing goes from merely good to superb, but KS seems to have a strength that a fair number of other games do not- for many, KS may well have been the gaming equivalent of what science-fiction writer Iain M. Banks called the "Outside Context Problem"- an occurrence where an entity of some sort encounters a situation which the person or group has no framework or transferable experience to resolve.
They key to this comes from the game's aggressive humanity- it is a game that puts front and center what most others treat as optional or secondary concerns. It elevates personal felling without engaging in excessive melodrama, and avoids common problems with the treatment of disabled characters in other media, avoiding the extremes of portraying them as either saintly or utterly helpless, whiles still treating the matter respectfully. It is this approach that has allowed the game to have the impact that it did- while the in-story stakes of success or failure could be considered to be objectively far lower than they are in other games, including the other ones on this list, it has produced far more intense and personal reactions. In the weeks after KS's release, there were piles and piles of posts across the internet of people talking about how after playing this game, they had gone back and reconnected with loved ones and friends they hadn't spoken to for years, and others that could make one wonder if this was the game equivalent of Brian's Song- the game that made it okay for men to cry. On my own part, it brought any other gaming I may have planned to a complete and total halt for almost two months- all other gaming seemed to pale in the wake.
Katawa Shoujo, not the perceived glories of the gaming past, is perhaps the reason we ought to be hard on current game design. It was a production of a group of volunteers from around the world that could only barely be called organized, for no pay and through sometimes frequent fights and a fair number total rewrites. The fact that something remarkable was produced out of that tumult is not only a point of praise for the directors and creators, but a mark against publishers and developers with paid, professional staff and far more powerful tools- there is no real reason for something so widely and seriously affecting to not come along
every
year.
Last edited by R-90-2 on Sat Mar 16, '13, 8:16 pm, edited 2 times in total.