Ok, instead of countless topics where we explain about new games being released.. Lets have just one big topic about the games, that way everyone can find everything a whole lot easier. I'll begin with some news I found out today.
For the fans of the Ogre Battle series, the classic 1995 Super Nintendo, and 1997 Playstation one title called Tactics Ogre: Let us Cling Together is going to be remade and released on the PSP system. The game is still TBA I believe but from the banner shots I've seen and the reviews I've read the game is going to be released in many countries, those include North America, Europe, Australia and a few more I believe.
There aren't any gameplay video's of the game yet, but there is a promotional artwork that I will display for you. I hope everyone will check this game out whether you are a fan of the series, or have never heard of it, as the Ogre Battle series is a great tactical rpg.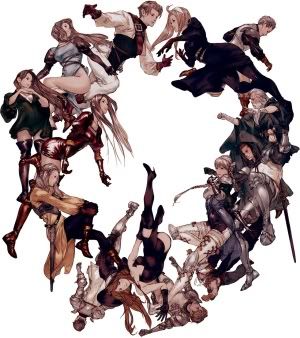 Included is also a video of the original PSX version of the game for those who want to see the game in its old school glory.