Okay, I have to step in. Most of these are Japanese archetypes that you see
everywhere
: the gimmicky fighters, cute girls with wacky extra appendages, cute kids and animals with SUPER HIDDEN POWER, etc.
I submit these two:
Tomak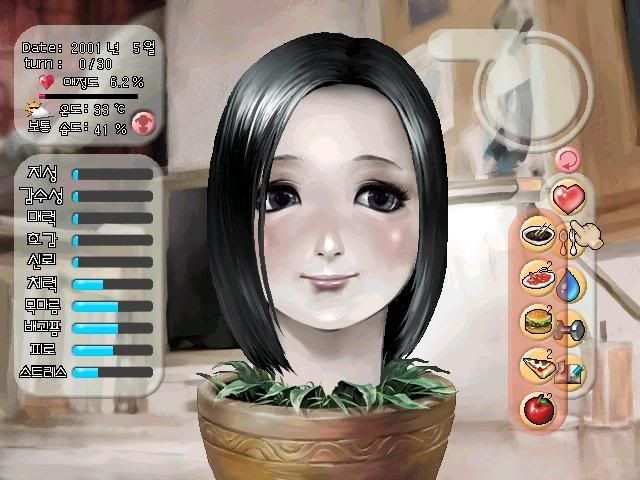 A girl's head in a flower pot. That's about it! Raise her to maturity in quite possibly the most ill-conceived dating sim available.
Bonus: disturbing cosplay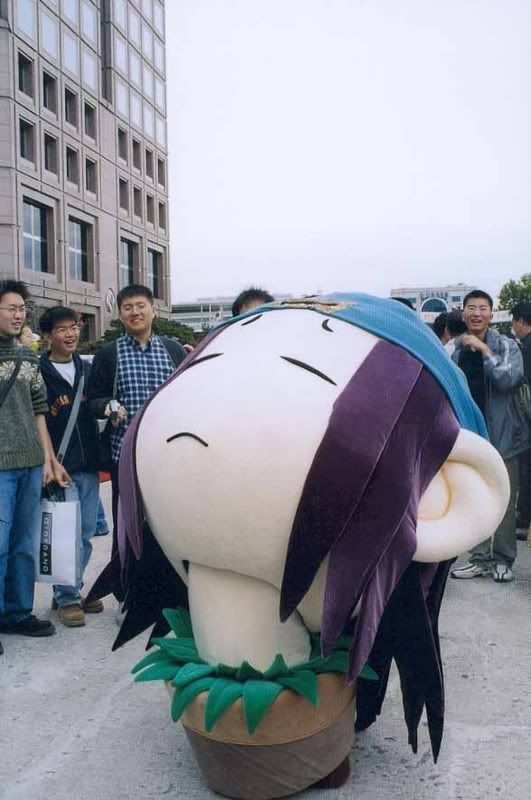 Vibri
(affectionately referred to as SCR, or "Singing Crack Rabbit")
Vibri is the protagonist of Vib Ribbon, a late PSone rhythm action game that created levels according to the music. The game allowed you to use your own music CDs, forming paths and obstacles based on the songs.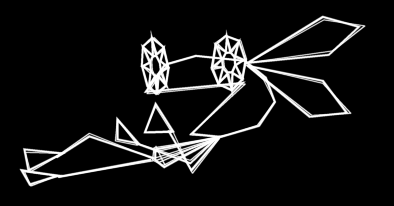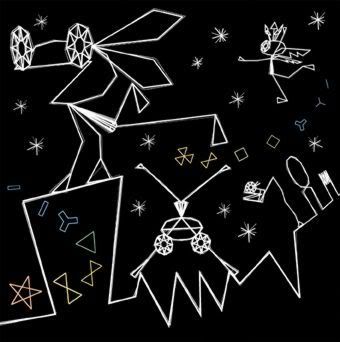 The character itself is a white, vector-drawn rabbit that prances through levels, its kaleidoscope eyes boring holes through you with a deathly vibrant stare, voice bending and lilting like a drug-addled siren. As the player fails, Vibri devolves into progressively gyrating states of instability. The SCR moniker becomes understood after
seeing the game in action
.