Another one from the archives.
-------------
Sakura Wars- So Long My Love
Release date: 2004 (JP), 2010 (NA)
Developers: Red entertainment, Sega
Platform: PS2, Wii
Visual novel/Tactical RPG.
-------------
Sakura Wars: So Long my Love, is actually the fifth installment of the Sakura Wars series, known as some of the best games that were never localized. This decision lies mainly at the feet of Sega of America chief Bernie Stolar, who was behind the notoriously poor launch of the Sega Saturn in the US, and was certainly not helped by letting out statements such as "The Saturn is not our Future". While the Saturn has its defenders, as well as some very good games in its library, the Saturn's fall and fall in America was largely the result of both mismanagement and Sega's poor reputation for system-extending gimmicks like the 32X, which was the result of miscommunication between Sega of America and Sega of Japan. However, the Sakura Wars games were one of the most heavily-imported game series for quite a long time, and this installment is the first one to be officially localized, so everyone could get a look what all of the fuss was about.
So, Sakura Wars takes place in an alternate steampunk 1920's where the First World War was interrupted by a massive outbreak of malevolent supernatural forces. This led to the creation of a number of mecha teams (universally masquerading as theatrical troupes due to Japanese pun)* around the world in order to guard against the new menace. This game sees Shinjiro Taiga, Japanese naval officer and the nephew of Ichiro Ogami, protagonist of the first four games, reassigned to America by his uncle in order to bolster the New York Combat Revue, the American branch of the anti-demon forces. Presumably Ogami didn't want to go because of the
shenanigans
involved in his own foreign travels. Arriving at the Broadway theater where the team is housed, he soon finds himself as an usher as a day job, and pulled into the defense of New York against the resurgent demonic forces under the command of Oda Nobunaga- However, considering his assignment, managing his teammates might well be the tougher part of his stay in New York City.
The gameplay is actually divided into two separate and distinct modes, Adventure and Battle. Since Adventure mode takes up the lion's share of time in the game, that gets covered first. Adventure mode is basically time between battles, spent either finding out what the enemy's doing, solving team problems, or Shinjiro generally just shooting the breeze with the various colorful members of his immediate team or the other denizens of Alt-history 1920's New York City. This mode consists entirely of navigating New York City and engaging in social interactions which is handled with visual-novel dialogue choices with Sakura Wars's particular flair, the Live Interactive Picture System (LIPS). All dialogue sequences and Action Events that mean anything are timed, meaning that you have a limited time to choose Shinjiro's responses, and what you say matters. Proper dialogue choices increase the trust between Shinjiro and his teammates, and increased trust affects the battle stats of Shinjiro's ladyfriends as well as the strength of their combination attacks, and sometimes the best thing to say is nothing at all. Aside from actual dialogue choices, there are times you can affect how strongly Shinjiro says something, and other variations that the system is used for, from sword fights to jazz sessions and so on. There are plenty of events to find in New York City, and odds are that they won't all be found in a single playthrough- however, the game's length makes it suited for replays. It is here that the localization really gets a chance to shine. The game is genuinely funny, and the dialogue responses required to gain trust are rarely counterintuitive when the character's overall personality is taken into account. Aside from a couple of head-scratching name changes in the English version (Plum Spaniel -> Cherry Cocker. Wut?), the writing for the game is rather top notch, getting across the ridiculousness of the things Shinjiro has to deal with, not the least of which is his boss, Michael Sunnyside, who has complete and utter trust in Shinjiro to be able to do whatever ludicrous things he asks, among which are winning a mock trial to decide the fate of Harlem against a top-flight professional lawyer, or restoring his terminally ill niece's will to live. While this isn't the traditional between-mission scene for a game of this type, it's not something the player will find themselves skipping through because it is still an interactive and important part of the gameplay.
The second part of gameplay are the mecha battles. while there are only 11 or 12 of these in he whole game, and it's a little while before you even get to the first, that does not make them quick or necessarily easy. Each o them is quite involved, usually involving more than just "smash the bad guys", and each chapter is capped with a powerful boss mech that would be an endgame encounter in any other mecha tactics game. Because you can't customize or grind, battles are more about making do with what the game gives you rather than your gear or levels, the later battles more on the level of tactical puzzles than anything. These battles are turn-based and use free, gridless movement. all machines have their own attack ranges for their weapons, and attacks hit anything in that range, meaning that all machines can hit multiple enemies with each attack. All mecha have a set amount of action points, which are used for everything- movement, how many regular attacks they can string together, self-healing, and super moves which are usable when their super meter is filled up by combat. pilots can also do combination attacks, which hit all enemies that lie between the two mecha, with the damage modified by the pilots' trust level with each other. The player also gets access to strategies, which affect how much AP certain actions take, as well as team stats, and what actions are possible. For example, setting the strategy to Offense increases the damage pilots do as well as the rate they increase their super meter, but defense (a non-trivial ability) takes more AP, and self-healing is a forbidden action. Add to this that battlefields will often have multiple areas to transition through (including the sky, for air battles), and you end up with combats that are more complex than they might initially seem. However, because the game gives you almost all of your tools and huge, impressive bosses right from the get-go, the tactics portion of the game does not feel like an afterthought.
The game's 3D graphics are nothing at all special, as most of the effort in the art department was focused on the dialogue and interaction scenes. However, 1920's New York City is wonderfully rendered, and as a frequent visitor to the Big Apple myself, quite accurate. The designers got things correct down to the street level, and resisted the temptation to include the Empire State Building at a time when it didn't exist. Shinjiro even arrives through Ellis Island.
I have to say that this game is refreshing in another way- the fact that there are many, many scenes in the game that have nothing to do with leading up to or winding down from robot battles, and are mainly dedicated to just doing "normal people" things in 1920's New York, like kicking back with one of the team at a Harlem jazz club, actually helping out with the day-to-day stuff of running a Broadway theater, seeing the sights, learning to make coffee, and all that sort of thing that you just really don't get in most games, or at least in not nearly the same amount that one finds in Sakura Wars. It creates a feeling that there's more to the world at large than just being a conveyance from battle to battle, which one does not find all that often in tactical RPGs.
So, what's all the fuss about? Quite a bit, it seems.
(Ry's notes: A good chunk of the dialogue is voice acted, and the premium edition contains 2 game discs, one with the Japanese voice acting and one with the English voice acting. Both are pretty nice, actually.)
*The pun in question, as I've heard it, is that the words for "theater troupe" and "assault force" are spelled differently and pronounced the same.
Screenshots (Shamelessly ripped from other sources):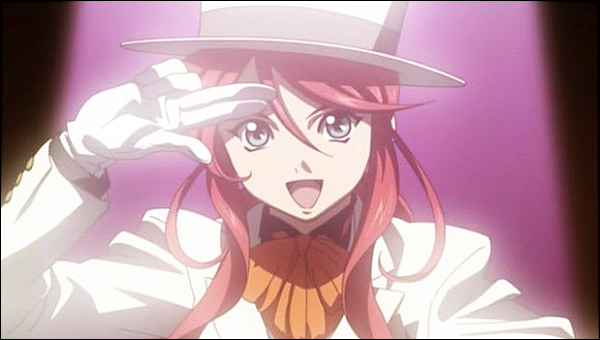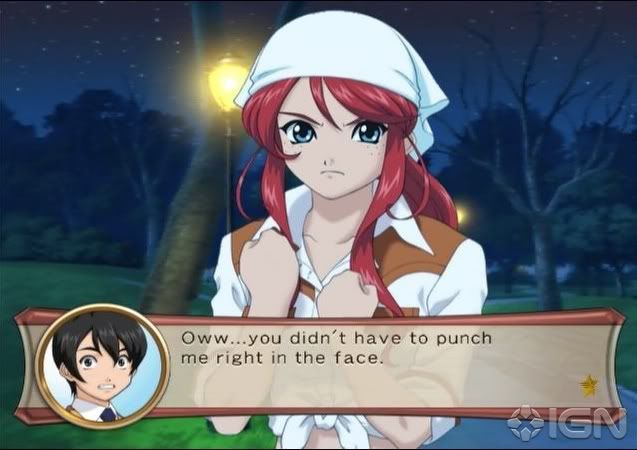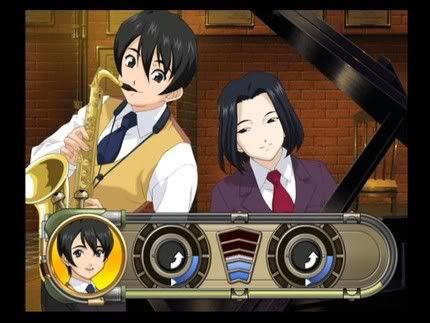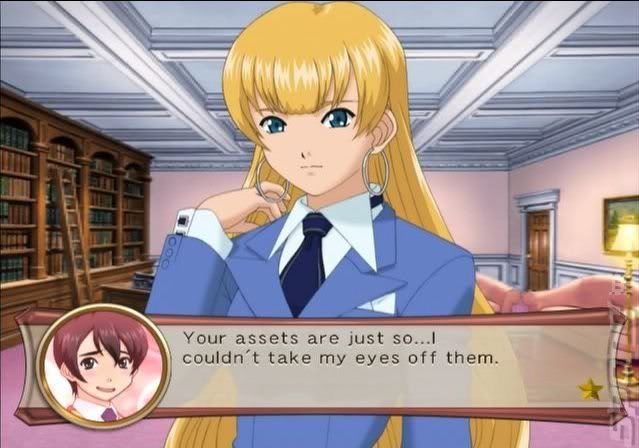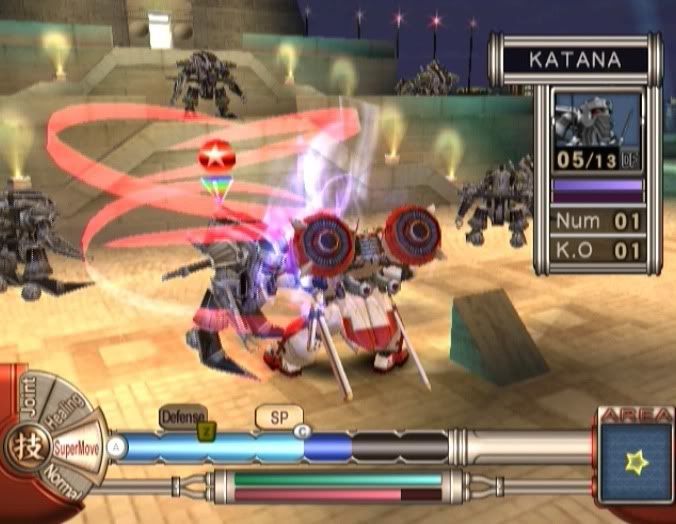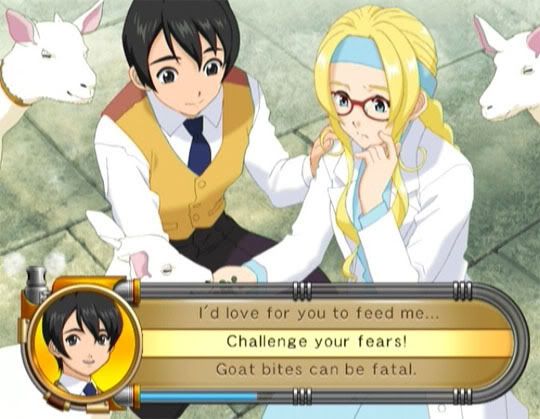 And, as a Bonus- The intros to all five Sakura Wars games.