I'd say a few of you might already know. But Capcom has decided to expand the successful Street Fighter IV and create an updated version entitled Super Street Fighter IV

. I'm glad to see Capcom is bringing back some more characters from the Street Fighter Alpha games especially Guy and Cody (Actually they're both from Final Fight

). Also Juri is another fresh face and she fights like a beast the videos of her are just none stop she's basically a combo monster. I'd love to try her out.

Capcom has said they are wanting to include at least eight more characters in total so far six characters have been announced: Guy, Cody, T.Hawk, Dee Jay, Juri and Adon. So two gaps are left I'm hoping to see some Street Fighter III faces maybe Ibuki or Alex even, then again Makato would fit herself in quite well too…

The characters from the previous Street Fighter IV are still included, and each one now has a second Ultra Move. Hehehe, Akuma's second Ultra looks pretty nasty (I love how he defies the laws of gravity

) and humorous in a way too. I'm definitely looking forward to this instalment.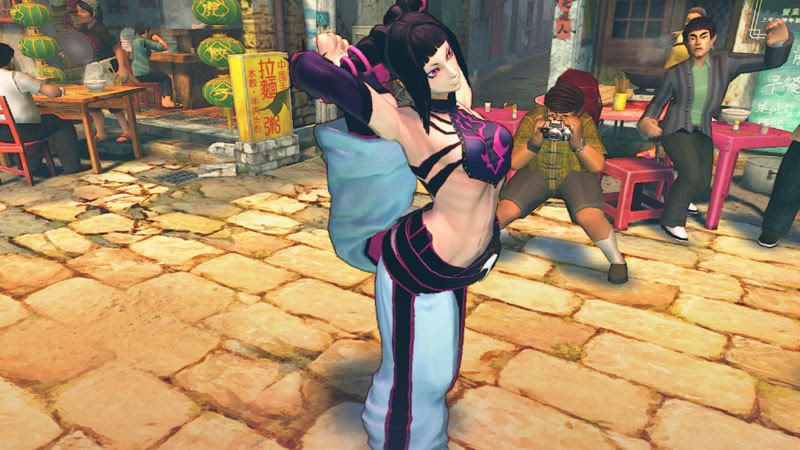 This is Juri (Talk about being flexible)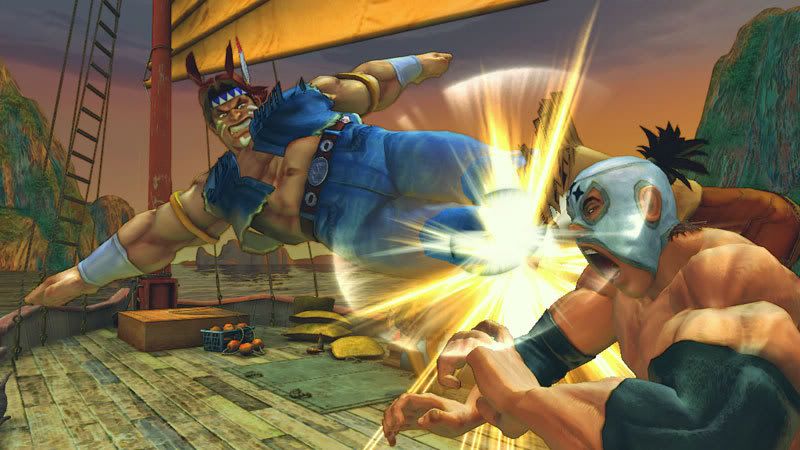 T.Hawk punishing an unlucky El Fuerte