Tilinelson2 was awesome enough to commission a Maia plushie from my magical crochet hook after all the plushie-related silliness in the shoutbox. I found a template for the body and a tutorial for the hair, but everything else was free-form crochet (which the nerd in me loves).
I'll just add a few more pics here, rather than making new topics.
That's a quarter there by her foot for scale. She measures just shy of a foot tall.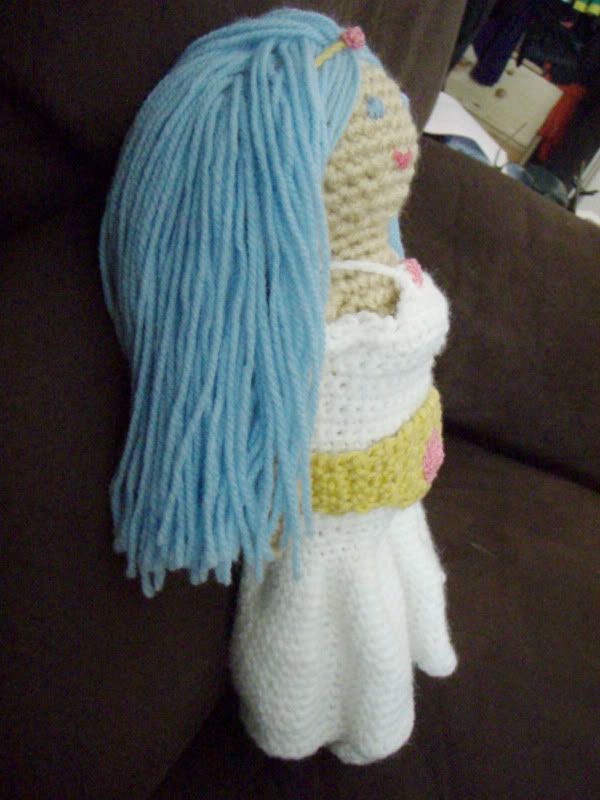 By request, she is very three-dimensional.