I play
Myst Online: Uru Live
(come play with me, it's FREE!), and as with all the Myst games, the visuals are amazing. I'll admit that the quality of these aren't the greatest, as I was using the in-game photo capture and then I exported them, rather than taking a full screen capture.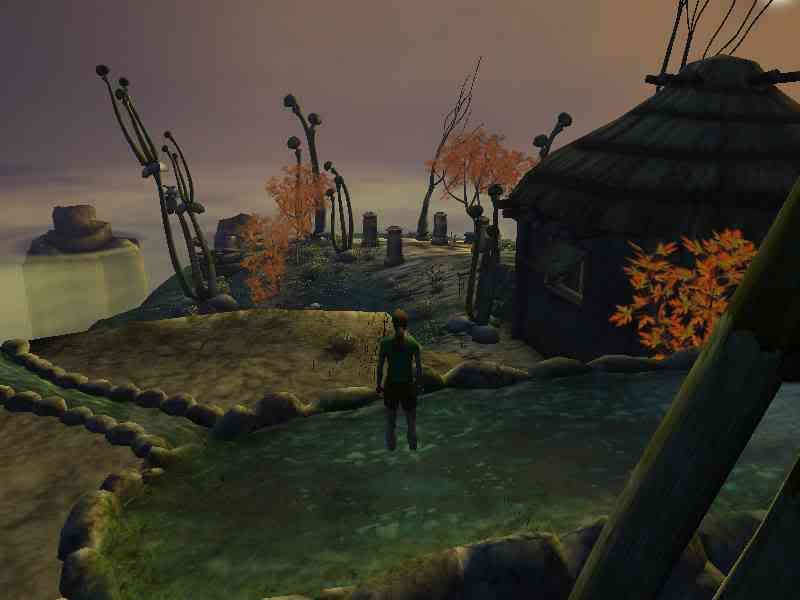 This is my home island. You collect pages throughout the game to add to your book to customize your island. The pond I'm standing in, the trees, and the tall plants all had to be found. I've since added grass and a clock. On the other side is a bridge to some smaller islands, where my calendar puzzle is.
This is one of my favorite places in the game. It has no significance, it's just a pretty scene before you get to the next building.

I did not realize that the world I was in was cold enough to have glaciers and I did not dress accordingly. Actually, I run around barefoot in a t-shirt and shorts all the time. Even over jagged rocks.
The crystals are alive. Seriously.
Some of the puzzles require more than one person to complete. The garden ages are easiest to complete with eight people. I'm standing in front of a cloth that I have to activate at a certain time; if we enter the code correctly, that door where those other people are standing will open. I feel better about not wearing shoes here.