Phantasy Star... Twenty years past
Genre:
JRPG
Platform:
RMXP
Studio:
Lokator & Di.H Prod
WARNING:
game translation is in beta stage. The game itself is fully ready and translated to english, but wasn't much tested by native speakers, so you can encounter various errors. Please report these kinds of things, and we'll patch them out!
Readme file inside.
STORYLINE/PLOT
2304 AW. Algol Solar System. Motavia. Twenty years passed since the elimination of Profound Darkness . Ancient technologies were hidden from the people's eyes again. Hahn Mahlay is the first man on Motavia, principal of Motavian Academy, exemplary family man and the best scientist. He starts a new organization in the east - The Guardians. Defenders monitor the ecological state of the planet and any of its deviations.
Our story started in Zema, where two Guardians ready for a mission are having a rest.
FEATURES
The ideological sequel of the beloved series
Well-designed hand-drawn cutscenes
Music made with the same tools as the original one
Old familiar characters and bright new ones
Complex variety of battles
Additional quests, a lot of secrets and references
Good humor
CHARACTERS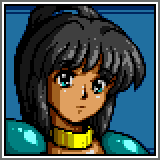 Name:
Emma
Age:
19
Class:
Pupil
Short Bio:
Emma is an orphan who lives and works with her sister to organize the Guardians in the Spiral Tower. She spends a lot of time in the library, and does not like to get involved in a battle.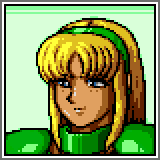 Name:
Jine
Age:
26
Class:
Guardian
Short Bio:
Jine is an exemplary guardian who is responsible for each task that she is assigned to in the Spiral Tower. She cares about her little sister very much, although she tries to hide it.
Name:
Asia
Age:
16
Class:
Lab Assistant
Short Bio:
The most fun member of the group. She always tries to find something positive in everything and loves a great adventure, even when she is advised not to get involved in it.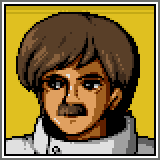 Name:
Hahn
Age:
44
Class:
Principal
Short Bio:
The great scientist who once helped combat the Profound Darkness. Now he is trying to maintain peace throughout the world.
IMAGES/SCREENSHOTS
DOWNLOAD LINK
without installer (update 19.01.20)
mega.nz/#!JYIg3Qhb!GUdIoEyrwvQ0HRtLkuzv ... Vgbn7P6Pkw
installer
mega.nz/#!xUIVQSDD!WQgwmbQmKkKy-Psb1tp6 ... QJ1NrRaD1s
Last edited by dimon-in-hell on Tue Jan 21, '20, 2:23 pm, edited 7 times in total.