Here's our Pontiac G6 GTP: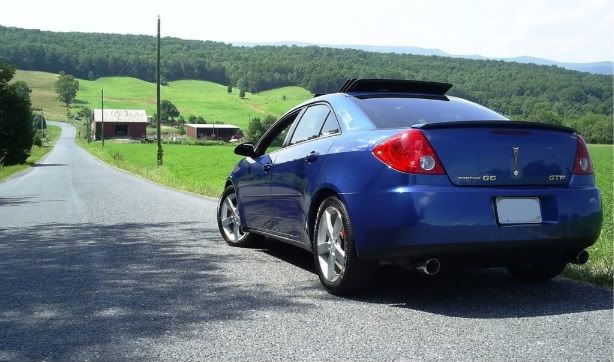 I don't have a good pic of my Scion xA, but it's not an interesting car, anyway.
I'll have to post new pics of the G6 in about a week. Tomorrow a new body kit and recessed grills are being put on it. Next Tuesday we're getting a new hood. Also, the inside of the rims are painted body color blue, but I don't have a recent pic of that, either. I might have to raid my husband's facebook pics. He's into modifying the car, obviously. The exhaust is aftermarket in that pic.